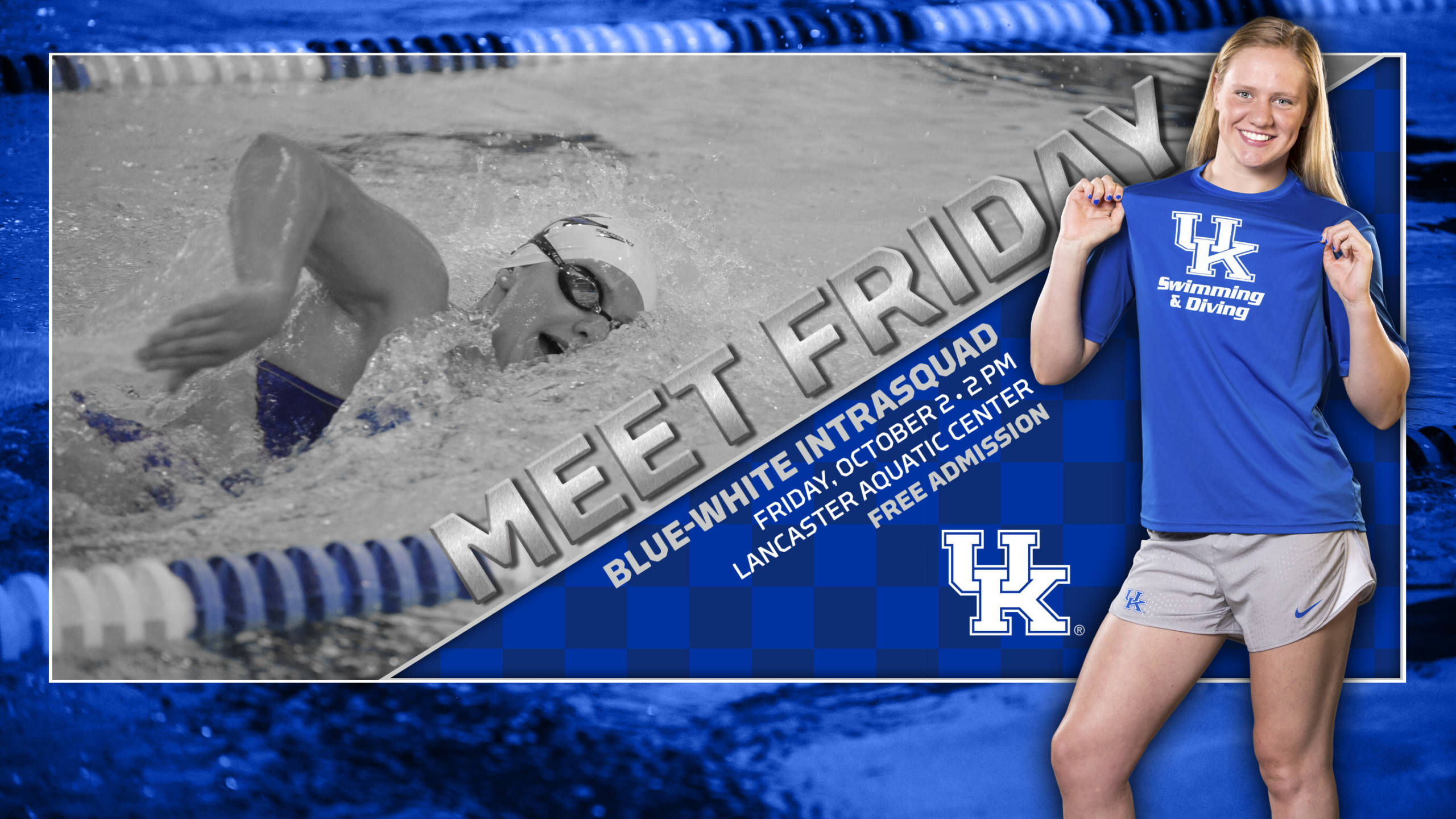 October 1, 2015 - 10:20 AM
Swimming and Diving to Host Blue/White Meet on Friday
LEXINGTON, Ky. – The University of Kentucky's swimming and diving team is ready to make a splash in the 2015-16 season, unofficially kicking off the year Friday with the annual Blue/White Intrasquad inside Lancaster Aquatic Center. 
The Blue/White meet will give fans their first look at the 2015-16 Wildcats, and will also be held in conjunction with Alumni Weekend and Family Weekend.  Promotions for the meet will include prize baskets as well as a trivia session during the 15-minute break between the men's 50 free and the women's 100 free.
Admission to all UK home meets is free to the public.  Friday's intrasquad will begin at 2 p.m. ET.  
The Wildcats will open the 2015-16 season with the women taking on the University of Arkansas on Saturday, Oct. 10 at 11 a.m. CT, in Fayetteville, Ark.   Both squads will take to the water the following weekend when UK hosts Texas A&M, ranked No. 4 on the women's side, Wednesday, Oct. 14 at 3 p.m. ET.  
Parking is available in Structure #7, located at 721 Sports Center Drive, at the corner of Sports Center Drive and Complex Drive.  The parking structure is located just a short walk from the Lancaster Aquatic Center.  More information about parking can be found at
http://www.uky.edu/pts/
.