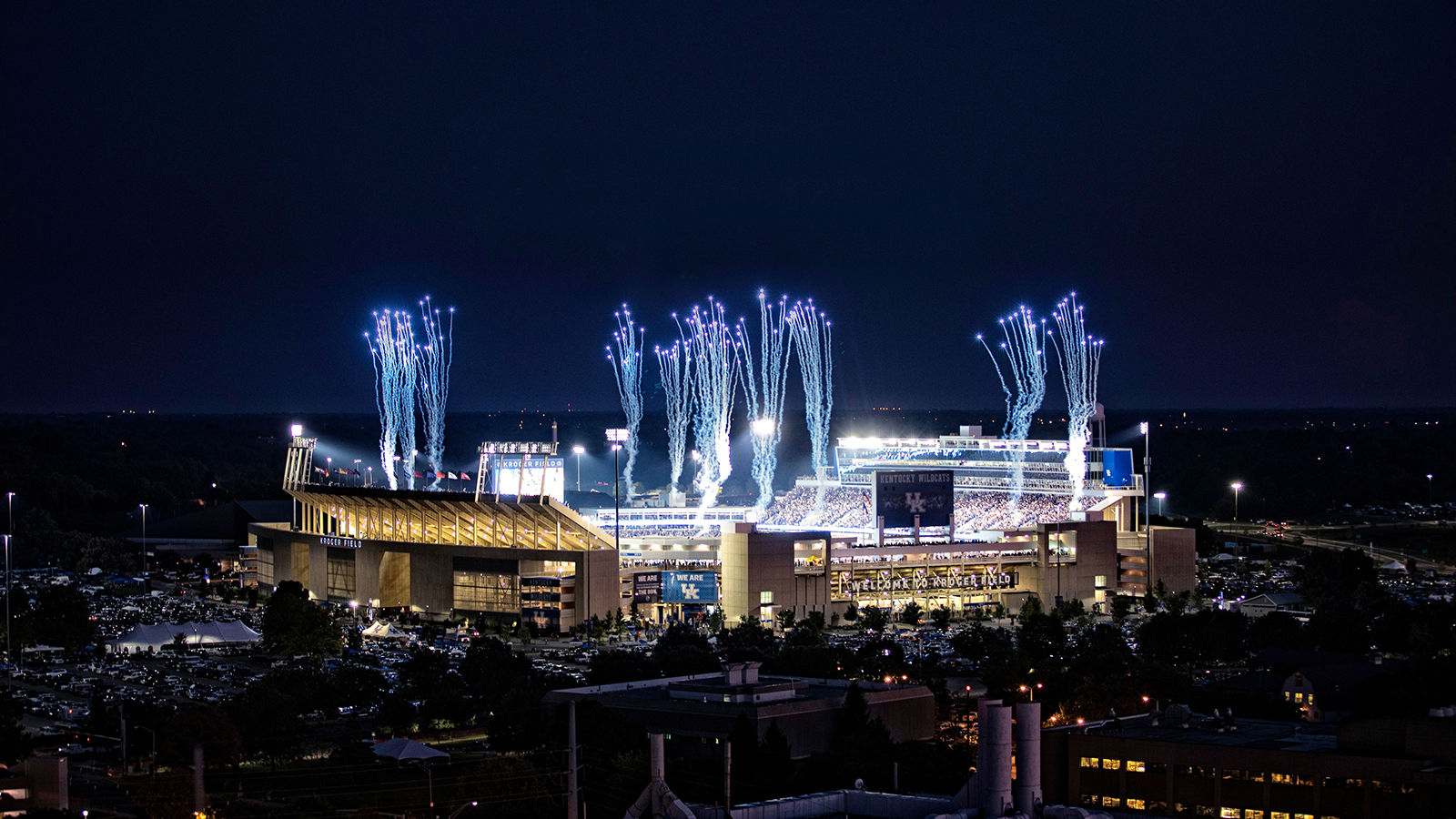 2023 Kentucky Football Schedule
UK Athletics Operations is currently recruiting and hiring part-time event staff in preparation for the 2023-24 athletic year. This position is responsible for assisting operations staff in all areas of event operations (i.e. ticket scanning, parking, soft security, ushering, event setup, venue maintenance and other duties as assigned) at events hosted by UK Athletics. We rely on our event staff to play an important role in consistency, efficiency and effectiveness in all aspects of our football game day operation.
Priority will be given to those available and willing to work the 2023 football season.
Unfortunately, due to NCAA and departmental policies, we are unable to hire:
Full-time UK Faculty & Staff
Students enrolled in 9th-12th grade for the 2023-2024 school year
High School Coaches and individuals who coach any team that includes students in grades 9-12
Successful applicants must be available for most, if not all, 2023 UK home football games. Staff will be trained during summer orientation sessions to fulfill the responsibilities of the positions. Shifts generally range in duration from 4-14 hours, depending on the assignment. Event Staff are paid an hourly wage and some jobs require lifting, extensive walking, and/or standing.
Kick-off times are TBA.
With most shifts taking place on nights and weekends, this is a great opportunity for individuals with full-time jobs who are interested in supplementing their income.
UKAD Event Staff Members will be eligible to receive a variety of benefits:
Opportunity to control your availability and work schedule.
Complimentary athletic gear, with an occasional opportunity to purchase additional items at a discounted cost.
Free admission for each staff member to the CATSPY Awards, the annual UKAD student-athlete awards banquet.
Staff are eligible to join the UK Credit Union and the Recreation Center on campus.
Feel free to contact our staff at 859. 257.8710 or ukeventstaff@uky.edu, to discuss involvement in the UK Athletics Event Staff Family.
TO APPLY:
If you are interested in applying for the position, please do so by taking these two steps:
1.It is required that all applicants fill out an application on-line at the UK jobs website.
Once on the website – click on "Search Jobs" in the upper left corner – then on the next page from the "Job Category" menu, select "Athletics". You will then see the job posting for "Event Workers".
2. Please note that after an application is submitted, it will be reviewed. A representative from UK Athletics will email applicants to discuss the opportunity and setup an interview. This process may take several weeks, however applicants can contact 859. 257.8710 or ukeventstaff@uky.edu for more information.