UK Athletics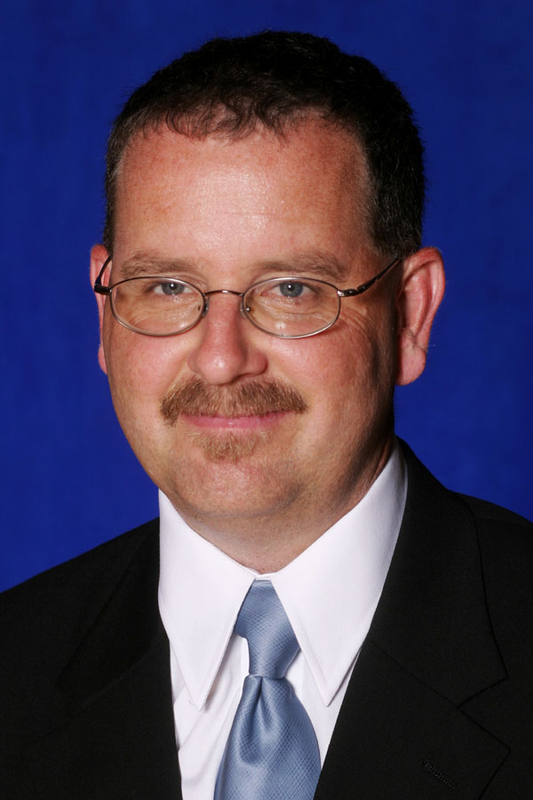 Tim Asher, a two-time winner of the Basketball Video Coordinator of the Year award, completed his 19th year as the Wildcats' basketball video coordinator in 2016-17 after serving the previous 12 seasons as the team's traveling videographer. 
Widely regarded among his peers as one of the hardest-working people in his field, Asher recently became the first two-time winner of the Basketball Video Coordinator of the Year honor – awarded annually to the video coordinator who displays innovation, determination, perseverance and technical skill – after winning the Collegiate Sports Video Association's pick for the 2014-15 season.
In his role, Asher oversees all of the basketball program's production, including maintaining the Wildcats' sophisticated editing system, managing the purchasing and implementation of new technologies, as well as overseeing the day-to-day operations of the UK men's basketball team's video needs. He is heavily involved in the design and integration of video throughout multiple UK athletic facilities, including the $126 million makeover of Kroger Field.
Asher has also been the lead on the "This is Kentucky Basketball" coach's show, shooting all behind-the-scenes aspects as well as the majority of the Q&A's, "Inside the Play" segments and other features.
He has worked on the UK football team video staff for the past 30-plus years.
Asher started his own company in 1987, Idle Minds Productions, which provides video services for various networks, documentaries and commercials. He's been employed as a freelance trainer and demo artist on non-linear video systems for Sony Corporation since 1995, served as a field production specialist for WLEX-TV, and as a producer/director and then production manager for WDKY-TV.
A native of Olive Hill, Kentucky, Asher earned his bachelor's degree in communications from Morehead State University where he began his career shooting 16mm film for the football team as well as video for the men's basketball program.
He and his wife, Cindy, have a 19-year-old daughter, Laura.
Read more