UK Athletics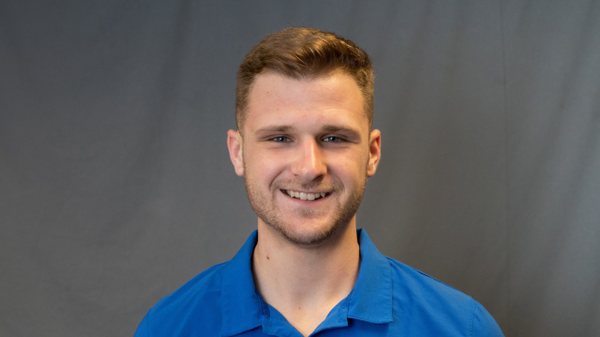 Ryan Duffy is in his first full season as the lead content producer for the Kentucky men's basketball team.
Duffy oversees and manages all video content creation for the eight-time national championship program, including, but not limited to, shooting and editing the majority of content pieces in concert with the program's content and communication team. He also manages a group of students to assist in the shooting and editing process.
Although Duffy will take over full time with the UK men's basketball team for the 2021-22 season, Duffy has prior experience with UK Athletics. Since 2019, he has worked for the athletics department to film and create videos used in venue, for social media and for local media outlets.
Duffy has worked with a number of programs, including men's basketball, football, softball and the 2020-21 national championship volleyball team.
His award-winning work has not gone unnoticed. Duffy is a two-time winner of the Sports Video Group Collegiate Outstanding Special Feature in the collegiate student category. He won it in 2020 for his focus on UK football punter Max Duffy and captured it again in 2021 for his video recap of Kentucky softball's exciting extra-inning win over Alabama at John Cropp Stadium in Lexington. He has also been a finalist at the SVG College Sports Media Awards for his men's basketball and Olympic sport introduction videos.
Duffy is a native of Elk Grove Village, Illinois.
Read more