UK Athletics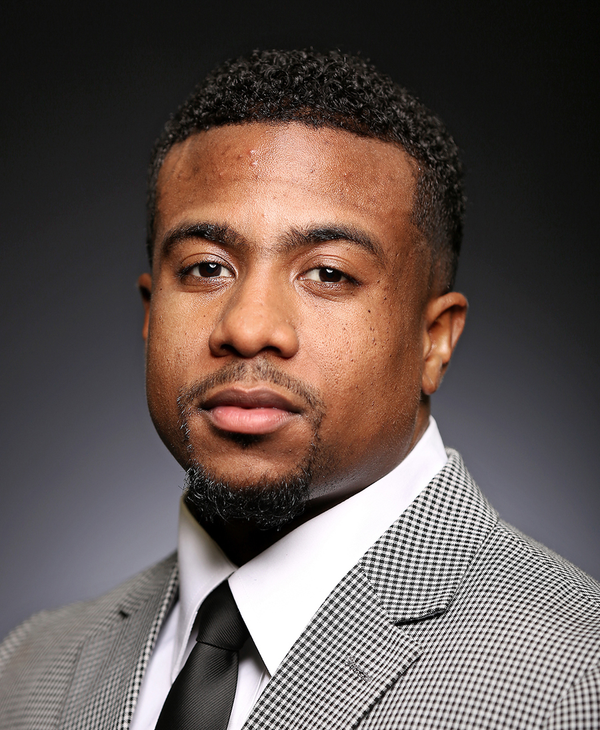 Robert Harris completed his fifth season as the strength and conditioning coach for the men's basketball team in 2020-21 after serving two seasons as the assistant strength coach.
Harris is responsible for the day-to-day fitness of the men's basketball team. In his seven seasons with the program, the Wildcats have won four league regular-season and four tournament titles.
In his first season with the program, he helped the Wildcats maintain peak physical condition as they reeled off an unprecedented 38 straight victories to start the 2014-15 season. He's also responsible for the skills and athletic testing at Kentucky's annual pro day, where scouts and general managers across the NBA attend two days of UK practice for a basis of physical measurements for future professional evaluations. 
A number of NBA players who have trained under Harris at Kentucky have commended Harris for changing their bodies and their work ethic. With Harris' help, UK players annually post some of the best numbers at the annual NBA Draft combine. Adopting the program's players-first approach, Harris is known for his close relationships and leadership with players off the court.
Harris came to the University of Kentucky after serving as an assistant strength and conditioning coach for football at the University of Arkansas.
Prior to his stint at Arkansas, Harris worked as an assistant strength and conditioning coach for the NFL's Cincinnati Bengals for three years. With the Bengals, Harris was responsible for assisting in the development of the programs and weight room operations.
He began his career as an intern with Kentucky's football strength and conditioning program in 2009, before joining the Velocity Sports Performance staff. With Velocity, he assisted head performance coaches with workouts and assisted with development programs for NFL draft prospects. 
Harris then joined the staff as an intern with Ohio State's football program, assisting with the coordinating and implementation of strength training and conditioning programs for the Buckeyes.  
He is certified as a Performance Enhancement Specialist by the National Academy of Sports Medicine, USA Weightlifting Club Coach, National Association of Speed and Explosion and Functional Movement Screen. He is also Strength and Conditioning Coach Cert through the Collegiate Strength and Conditioning Coaches Association.
Harris is a 2009 graduate of Kentucky State University with a bachelor of arts in physical education. He earned a master's degree at Eastern Kentucky University in sports administration in 2010.
He and his wife, Maria, have two daughters: Anaya and Alaya.  
Read more