UK Athletics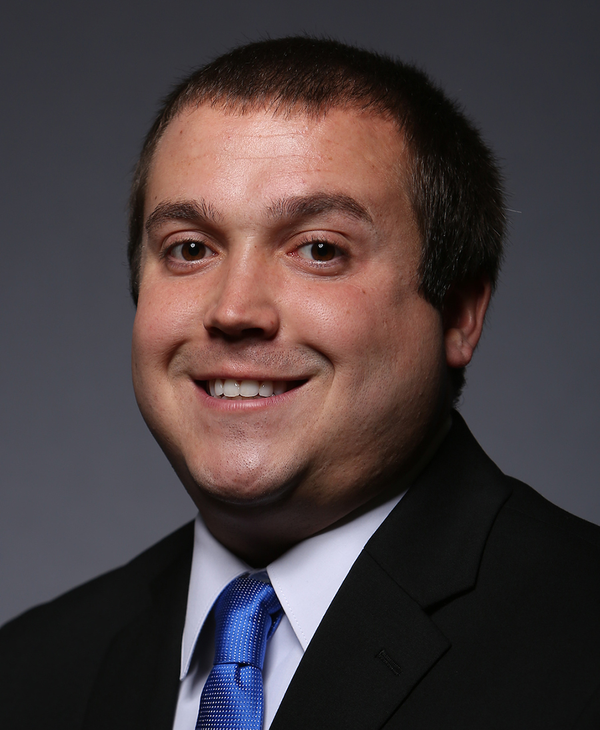 Mark Evans, UK's Associate Director of Equipment, completed his eighth season as UK men's basketball head equipment manager in 2021-22. He previously spent four seasons as a student manager.
In addition to his responsibilities with men's basketball, Evans is responsible for all equipment needs for the UK volleyball and women's basketball teams.
Evans oversees order and inventory for equipment needs for each of his three sports. Those responsibilities include, but are not limited to, the management of the equipment budgets, inventory reports, fitting of the teams and laundry.
As the head supervisor of the men's basketball managers, Evans coordinates the scheduling of student managers for laundry hours, practice hours, offseason workouts, game day and road trips. Evans is also responsible for the student support personnel for both women's basketball and volleyball.
He also oversees Kentucky's locker rooms, practice gyms and other rooms within the Joe Craft Center.
Evans graduated from Kentucky in May of 2013 with degrees in business management and corporate communications. He earned a master's degree in sport leadership from UK in May 2014.
Evans, a native of Elmira, New York, is married to the former Taylor Cox.
Read more