UK Athletics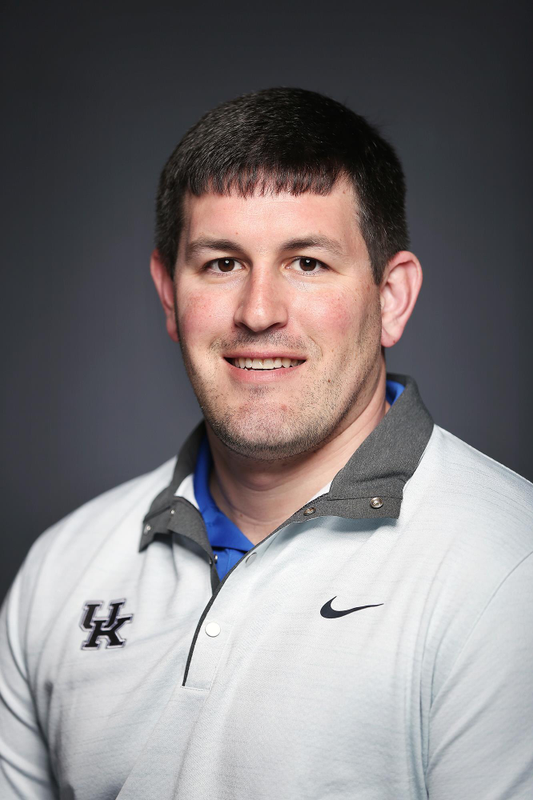 Kevin Sergent completed his fifth year at the University of Kentucky as the associate athletic director of compliance in 2020-21 and his first as the men's basketball administrator.
Sergent oversees the day-to-day operations of the athletic compliance office, working with all sports and departments, but his primary duty is the day-to-day oversight of the men's basketball program. Sergent provides rules interpretations, conducts investigations and rules education.
In 2020-21, Sergent took on the men's basketball administrator role, serving as the liaison between the basketball staff and department leadership. Sergent oversaw the day-to-day direction of the program, worked hand-in-hand with the coaching staff on scheduling, and played a key role in guiding the program through a unique and challenging season during the COVID-19 pandemic.
Prior to joining UK in September 2016, Sergent was the associate athletic director of compliance at Arizona for a year, where he provided oversight of the athletic compliance office. Similar to his current role at Kentucky, Sergent provided rules interpretations, submitted waivers and petitions, and oversaw the rules education program.
From November 2013 to December 2014, Sergent was the senior director of compliance at Southern California. Previously he was the director of compliance at USC since 2008. At USC, Sergent managed the compliance aspects for football, men's tennis, and the men and women's golf programs.
Sergent got his start assisting with the academic eligibility of student-athletes for the football and men's basketball programs at the University of Alabama.
He received his master's degree in sport management from East Carolina University in 2007, where he worked in the athletic ticket office. Sergent was the first graduate from the sport administration undergraduate program at the University of North Carolina at Chapel Hill in 2004. While at UNC, he was a member of the football team for the 2000 and 2001 seasons.
Originally from Huntington, West Virginia, Sergent is married to Kasie Soria-Lewis. They had their first child, Deakon, in the fall of 2020.
Read more