UK Athletics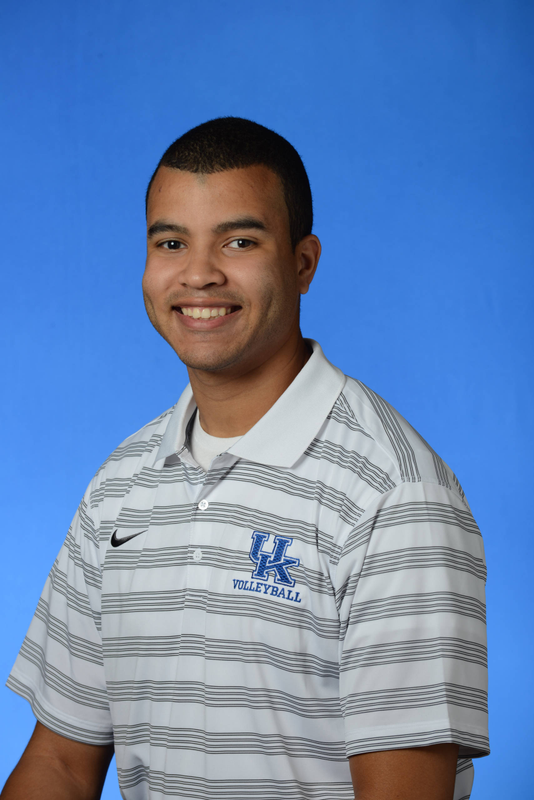 Jordan Armstrong is in his first season as volunteer assistant coach for the Kentucky volleyball team.
A four-year letterwinner for Indiana University – Purdue University, Fort Wayne (IPFW), Armstrong set a career-high with 59 assists at Belmont Abbey as a senior. As a setter for the Mastodons, Armstrong was on a team that ranked as high as No. 9 in the AVCA rankings and was a four-year MIVA Academic All-Conference selection. After his junior season, he received the IPFW Men's Volleyball Coach's Award. He was selected to be a team captain as a senior and earned the David R. Skelton Award and the Student-Athlete Sportsmanship Award.
Armstrong most recently served as a coach with Lakeside Volleyball Club in Burnt Hills, NY in 2012. He guided the U17s' team to a 21st place finish at the Boys' Junior National Championships. He became an IMPACT Certified Coach by USA Volleyball in 2011. Armstrong also became a USA Volleyball Certified Official in 2011.
Armstrong has been a mainstay in numerous elite volleyball camps throughout the country. He has served as a camp counselor at the Union College Volleyball Camp from 2011-14. He began his camp career as an assistant court coach, focusing on setting, transition offense and serve-receive offense. In 2013, he became a head court coach, instructing 15 campers and working develop basic skills on all areas of the game. In 2014, he was the lead court coach and oversaw and instructed two courts with 30 total campers and five assistant coaches. Areas of focus were defense and blocking.
Armstrong was the camp director at the Hadley Lazerne High School volleyball camp in 2011 and 2012. He provided an advanced camp for high school-aged student-athletes that covered skills with an emphasis on serve-receive, defense and transition offense. He also was the camp director at the Waterford-Halfmoon High School camp in 2013 and 2014, where he focused on the same core areas of the game.
In addition to competing on the varsity volleyball team, Armstrong served as an assistant to the assistant athletic director for outdoor events and equipment from 2012-15 at IPFW. He helped maintain and organize team equipment and assisted in the game day operations for outdoor events. His experience in event management also allowed him to serve as an intern during Conference Championship events including the 2013 Summit League Track and Field Championships and the 2013 Summit League Women's Soccer Championship.
Furthermore, he served as the Student Athlete Advisory Committee President in 2014-15 and served on the committee from 2012-15. In 2015, he represented IPFW on The Summit League's Student Athlete Advisory Committee.
Armstrong graduated from IPFW in May of 2015 with a degree in business marketing-management with a minor in communication studies.
Read more