UK Athletics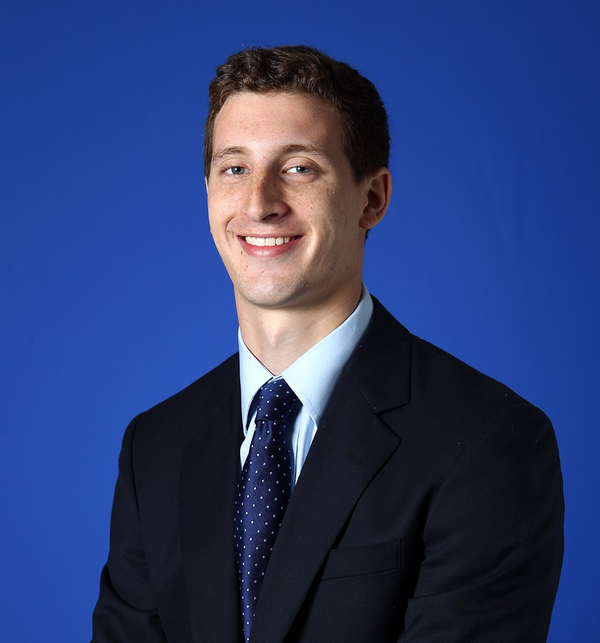 Jacob

Most
title

Director of Strategic Communications, Brand and Content

email

jake.most@uky.edu
Jacob Most has worked with Kentucky Athletics since October 2012.
Most leads UK Athletics' strategic communications team. The UK Strategic Communications department coordinates digital marketing efforts for all of UK sports using social media, digital advertising, and email marketing & automation. The team's primary goals are to promote attendance, generate revenue through ticket sales, and to tell the story of not just Kentucky teams but also the experience around UK events. Most manages a multi-person team that includes social media account administrators and content creatives, and seeks to help cultivate the some of the best digital creative talent on a vibrant college campus.
Most has a leading role within the "BBNIL" program, which is committed to providing best-in-class experiences and opportunities for Kentucky student-athletes to maximize the value of their name, image and likeness.
Before becoming Director of Strategic Communication, Most served in a role as "Brand and Content Analyst" starting in fall 2019, leading digital media strategy for Kentucky Football and Men's Basketball, and supporting other sports. Most implemented a data-backed insights strategy to guide content creation and delivery that led to positive results in increased engagement and following as well as critical acclaim for multi-media campaigns.
The 2015-16 academic year was his first as assistant director for media relations. Most's work focused on shining light on Kentucky's students' successes on and off the field of play. He also organized media relations for Kentucky's nationally renowned home track and field meets, and has been media coordinator for two Southeastern Conference Championships.
In his time with the UK Media Relations/Athletics Communications and Public Relations department, Most, worked with the men's basketball program as the No. 3 contact focusing on social media and statistics, was the primary contact for track and field/cross country, men's soccer and rifle.
In 2015 the Track and Field Coaches Association named him the Excellence in Communications Award Winner. Most's work covering Kendra Harrison and Dezerea Bryant's historic seasons, leading Kentucky to the national runner-up finish at the NCAA Championships attracted national acclaim. That academic year he also played a leading role alongside Eric Lindsey and Deb Moore expanding the Kentucky basketball team's communication efforts across multiple mediums during the team's magical 38-1 season.
In 2016 Most served as press officer for the United States Under-20 National Track and Field Team that topped the medal table at the IAAF World U20 Championships in Bydgoszcz, Poland. That role followed a season, which saw him publicize Jasmine Camacho-Quinn's run to becoming the first freshman to win the NCAA 100m hurdles championship. Most maintains a working role publicizing Kentucky's corps of world-class track athletes. Notably he worked with Kendra Harrison during her 2016 season, which saw her break the 100m hurdles world record and win the IAAF Diamond League, as well as 400m hurdles Olympic Finalist Leah Nugent. He also worked with track superstars Sydney McLaughlin, Jasmine Camacho-Quinn and Abby Steiner.
In Most's role with the track and field team he has publicized Wildcats that have won 11 individual NCAA Championships, earned more than 100 All-America honors, more than 30 Individual SEC Championships, had half a dozen Academic All-Americans and more than 50 all-academic selections.
Most served the rifle program during NCAA Championship runs in 2018, 2021 and 2022.
He has worked with the UK men's soccer team as it has reached new heights since 2014. Most has publicized five All-America seasons, two Scholar All-Americans, the team's first four Conference USA Championships, and its run to the 2018 Elite Eight.
Most has worked with multiple men's basketball All-Americans, four SEC Regular-Season and four SEC Tournament Championship teams and been to the 2015 Final Four. He is a primary manager of some of the nation's most visible social media presences.
He is a 2012 mass communication graduate of LSU, and in 2021 earned a Master's Degree in Public Financial Management from the University of Kentucky Martin School of Public Policy and Administration. Prior to working at UK he spent a summer working at the San Francisco 49ers.
Read more