UK Athletics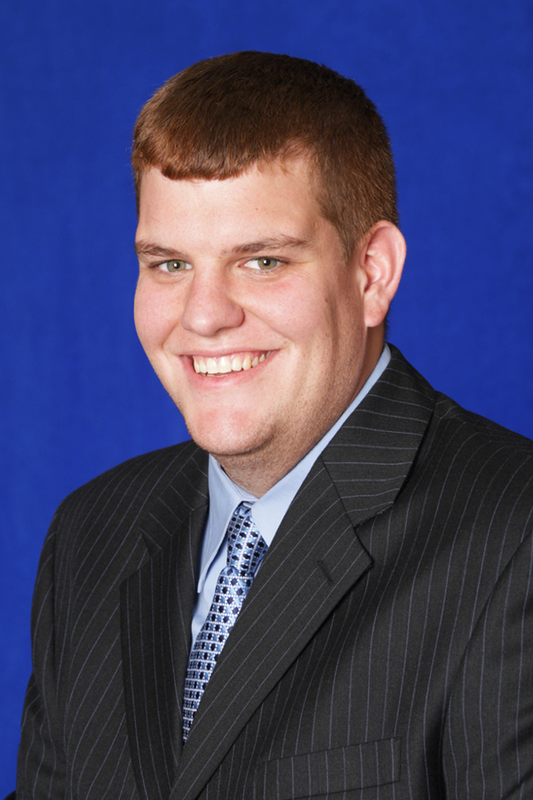 Evan Crane is in his third year as an assistant director of media
relations and eighth year overall with Kentucky's Media Relations
Office. Crane began working with UK in July 2008 as a student assistant
before being promoted to media relations assistant in July 2010 and his
current position in July 2013.
A native of West Paducah, Ky.,
Crane handles the day-to-day public relations aspects with Kentucky's
women's basketball and football programs. Crane writes all news releases
for UK Hoops, helping coordinate head coach, assistant coach and
student-athlete interviews and providing copy for game notes and media
supplements. Also, Crane assists in the maintenance of UKathletics.com,
editing all women's basketball and football content.
Crane
graduated in May 2010 from Kentucky with a bachelor's degree in
broadcast journalism. Before coming to UK, Crane received an Associate
in Arts degree from West Kentucky Community and Technical College.
Evan and his wife, Megan, reside in Lexington.
Read more