UK Athletics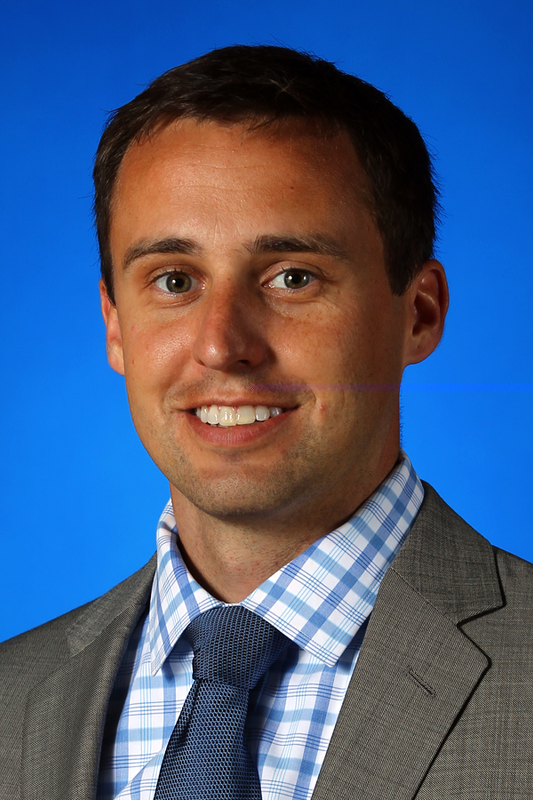 Eric Lindsey completed his ninth year working with Kentucky Athletics and his third season as the primary contact for UK's tradition-rich men's basketball program in 2016-17. 
A native of Louisville, Kentucky, Lindsey has been an integral part of head coach John Calipari's support staff since taking over the management of CoachCal.com in 2011. His first season as the primary men's basketball communications contact came in 2014-15, when Kentucky made a historic run at a 40-0 season that culminated in a Final Four berth and a 38-1 overall record. 
Lindsey is charged with managing the overall publicity and promotional efforts for Kentucky's men basketball program, which includes coordinating all needs with Calipari and the coaching staff, in addition to player availability. Kentucky's social media presence – under the direction of Lindsey – is regarded as one of the nation's leaders in popularity, ingenuity and creativity. 
Under the guidance of Lindsey, the Wildcats have reeled in a number of honors, including national coach of the year honors for Calipari in 2015, All-America honors for Willie Cauley-Stein and Karl-Anthony Towns in 2015, Consensus First Team All-America, Bob Cousy Award and Southeastern Conference Player of the Year distinctions for Tyler Ulis in 2016, and Consensus Second Team All-America, Jerry West Award and SEC Freshman of the Year honors for Malik Monk in 2017. The Kentucky men's basketball media guide was named Best in the Nation by the College Sports Information Directors of America in back-to-back seasons in 2015 and 2016 and finished in third in 2017.
Lindsey serves as the media relations contact for the women's golf program, which has been to the postseason in two of his three seasons. The women's golf guide won Best in Nation in the Spring At-Large Guide in 2016 under Lindsey's direction.
He also assists in production and content management for UK's official online home, UKathletics.com.
Before joining Kentucky's media relations staff full time, Lindsey served as the editor of CoachCal.com from 2011-14. Lindsey managed all social media content and saw the site traffic increase by more that 400 percent. He worked directly with Calipari in providing exclusive content, while also assisting in the production of the New York Times Best Seller "Players First: Coaching From the Inside Out." Lindsey also played a key role in Calipari's latest book, "Success is the Only Option: The Art of Coaching Extreme Talent."
Lindsey, 31, took over CoachCal.com after a successful three-year stint as the assistant director of media relations and new media at UK. Lindsey conceptualized, directed and edited the official blog of UK Athletics. It was a ground-breaking in-house feature platform produced by the athletics staff that quickly spread throughout collegiate athletics, with nearly all major athletics departments producing a similar platform since Lindsey's creation in 2009. 
He also headed up Kentucky's initial social media push, serving as the main content editor for Kentucky's highly-popular Twitter account.
During his collegiate days, Lindsey began his passion for sports journalism as an acclaimed editor and writer of UK's award-winning, student-run, daily independent newspaper. He joined the UK media relations staff as an undergraduate assistant at the end of his senior year. Lindsey also served as an intern sports reporter with Lexington's Herald-Leader, primarily focusing on UK basketball, Olympic coverage and youth sports in the region. 
A Magna Cum Laude graduate of Kentucky's print journalism program, Lindsey was honored in 2009 by the Kentucky Press Association as having written the Best College Sports Story, Best College Sports Column and Best Sports Feature in the state. He had a story place fourth nationally in the Associate Collegiate Press Newspaper Awards in 2009. 
Lindsey and his wife, Stephanie Wurdock Lindsey, reside in Lexington. 
Read more