UK Athletics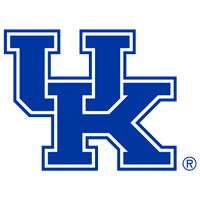 Cole Bollinger is in his first season as an assistant director of strategic communications at the University of Kentucky, leading and managing the content strategy for the popular @KentuckyMBB social media accounts (Twitter, Facebook, Instagram, TikTok and more).
Bollinger oversees daily content distribution on all @KentuckyMBB social media channels. Working in conjunction with the Kentucky men's basketball staff, he develops, plans and executes all short- and long-term content to grow and expand the @KentuckyMBB brand.
As the director of the @KentuckyMBB social media accounts, Bollinger works closely with UK's Brand and Content Division to curate videos, graphics and photos to fit the various social media platforms. He also coordinates with UK partners to ensure sponsorship fulfillment and brand revenue generation, and interacts with fans through social media.
Prior to returning to UK Athletics (he previously worked for the department as a student), Bollinger served as the social media manager for D.C. United. During his stint in the nation's capital, Bollinger helped elevate the club into the top 10 in Major League Soccer in social media interactions across its Instagram, Facebook, Twitter and TikTok accounts, and he generated more than 5,000 new leads for ticket sales in less than a year's time.
Bollinger's duties with D.C. United included social media planning and execution, producing content, handling online reputation management, curating social media analytics, brand monetization, fan interaction and customer service.
Bollinger previously worked in professional soccer as the social media manager for United Soccer League's Louisville City FC and National Women's Soccer League member Racing Louisville FC. He made an immediate impact with both teams as interaction rates increased by nearly 140% on Instagram and Facebook from the previous year. In addition, Bollinger oversaw Racing Louisville FC's brand rollout, which totaled 1.1 million impressions through Twitter on its launch day.
As a University of Kentucky alumnus in the class of 2020, Bollinger returns to working for Wildcat Athletics for the first time since January of 2020. He graduated with a bachelor of arts in integrated strategic communications with an emphasis in sports.
Bolling worked as a UK Athletics Communications and Public Relations student assistant for two years during his time as an undergraduate. His experience included producing in-game content for the tradition-rich men's basketball team, including traveling with the team when the Wildcats reached the Elite Eight in 2019, serving as an assistant contact for the football team during the 2018 Citrus Bowl, producing content for CoachCal.com, and other obligations.
Bollinger assisted the Southeastern Conference with social media during his time as a student, creating content and directing strategies for 2019 men's basketball and baseball tournaments and football media days.
Read more