UK Athletics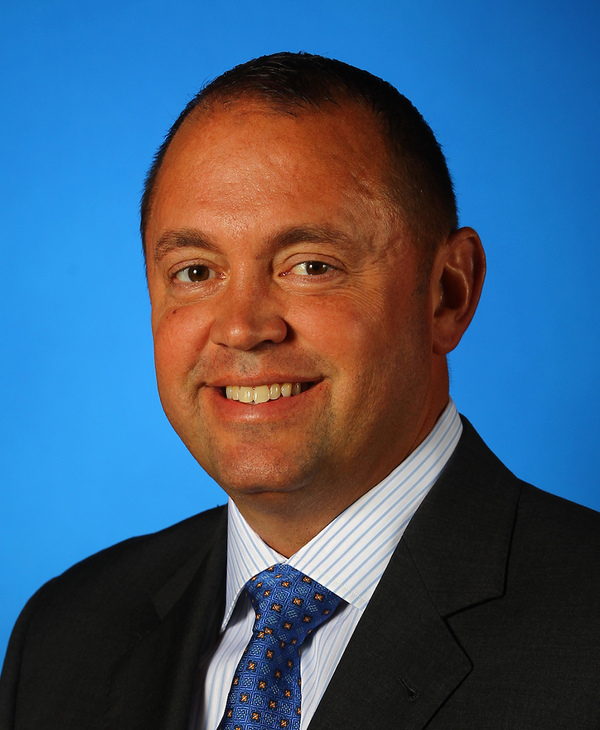 Chris Woolard completed his 11th season as UK's associate athletics director for basketball operations in 2021-22.
Woolard brings a wealth of experience at both the school and conference levels. He is involved with all aspects of the program and has an active role as a liaison between John Calipari and the basketball program with the campus and the Commonwealth. Since Woolard joined the program for the 2011-12 season, UK has won a national championship, been to three Final Fours, won five league championships, four conference tournament titles and been a part of unprecedented NBA Draft success.
He also serves as the executive director for the Calipari Foundation.
Woolard joined the University of Kentucky staff after spending seven years at the Conference USA office, where he was the associate commissioner for sports services.
At C-USA, Woolard's responsibilities focused extensively on the men's basketball programs as administrator and tournament director for the annual men's basketball championship. Woolard also served as the primary administrator for men's golf along with his duties to provide oversight to the C-USA Sports Services Department.
Prior to joining Conference USA, Woolard spent a year in private business after working eight years in the college basketball coaching ranks. He was an integral part of a highly successful Murray State men's basketball team from 1997-2003, serving as an assistant coach.
During Woolard's time at Murray State, the Racers won three conference championships and made three NCAA appearances. At MSU, he was the staff's lead recruiter and was also responsible for on-floor coaching, providing detailed opponent scouting reports and administrative duties such as academics, compliance, budget, scheduling, summer camps and team travel.
Woolard began his collegiate coaching career as a student assistant coach at UCLA. During his two years in Westwood, California, he was involved in recruiting, summer camps and also assisted with practice drills and scrimmages.
Prior to finishing his college career at UCLA, he studied at Washington State for two years and played one season as a member of the varsity basketball team at Chapman University.
A native of Carbondale, Illinois, Woolard earned a bachelor's degree in history from UCLA in August 1997. He and his wife, Courtney, were married in the summer of 2016. They had their first child, Cooper, in the summer of 2019.
Read more