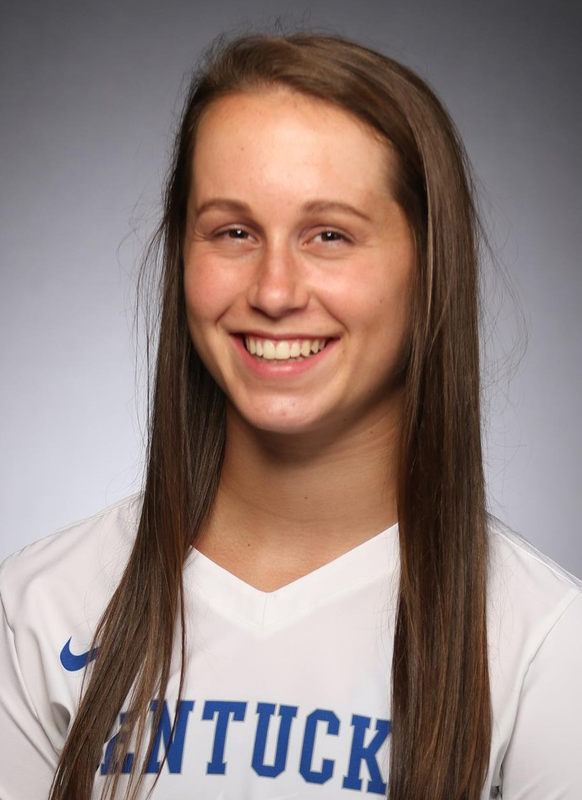 19
Merideth

Jewell
position

Libero/outside Hitter

height

5-11

class

Senior

Hometown

Louisville, Kentucky

Previous School

Morehead State

High school

Mercy
2017 (Junior):  Appeared in 27 matches … Posted a UK best 10 digs against Northern Iowa (9/2) … Recorded at least one dig in first 16 matches of the season … Nine digs came vs. USC (9/2) … Had eight scoops against Utah (8/25) … Registered two aces at Creighton (9/1) … Put up one kill against Arkansas State (8/25), Northern Iowa (9/2), USC (9/2) and Georgia (11/17) … Appeared in every NCAA Tournament match with 10 total digs.
Sophomore (Morehead State): Earned first-team All-Ohio Valley Conference honors … Named preseason All-OVC … Earned OVC Defensive Player of the Week once … 41st in nation in kills with 431 … 12th in nation in attacks with 1,343 … Earned double-digit kills in 25 matches … Had career-high in digs with 22 vs. SIU Edwardsville … Recorded career-high 82 attacks against The Citadel.
Freshman (Morehead State): Named Ohio Valley Conference Freshman of the Year … Earned All-OVC honors … Earned OVC Newcomer of the Week five times … 41st in the country with 471 kills (3.99 per set) … 17th in nation with 1,398 total attacks … Led Morehead State in digs with 2.46 per set … Had a career-high 70 attacks against Eastern Illinois.
High School: Played at Mercy Academy and MidAmerica Volleyball Association Club team … An Under-Armour All-American … Named Kentucky Gatorade Player of the Year … Earned Miss Kentucky Volleyball … Won a 2014 Kentucky state championship and a 2014 club national championship … Member of Prep Volleyball's Top 100 Senior Aces … Kentucky's Region Six Player of the year … A three-time all-region choice … Member of the 2014 USAV HP Women's Junior National A2 team and was an A1 team alternate.
Read more