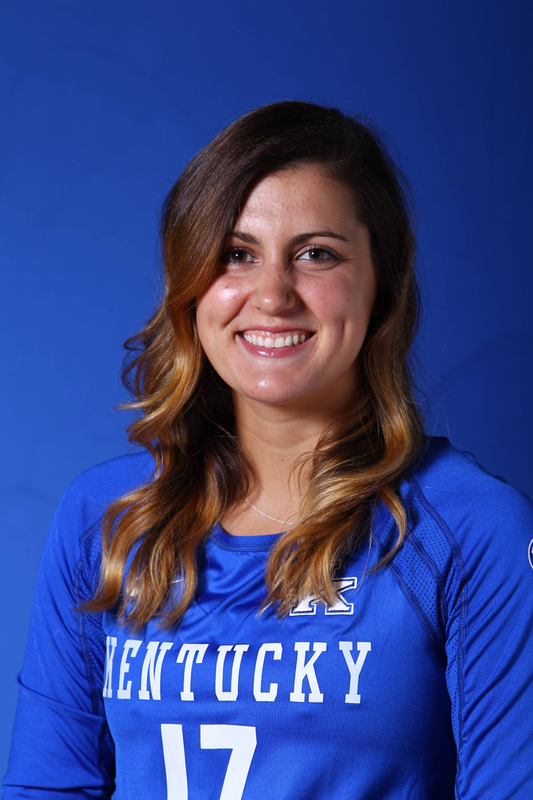 17
Alyssa

Gergins
height

5-10

class

Senior

Previous School

Master's College
Two-time All-SEC Academic Team selection
2014 (Senior): Played in eight matches as a senior and was an invaluable leader as one of UK's setters … Recorded 12 assists, three digs, one service ace and one kill in 2014 … Named to the All-SEC Academic Team for the second consecutive season … Made her first career start on Senior Night vs. Arkansas … Dished out two assists in UK's win at Mississippi State … Had two assists and a career-high-tying one dig vs. Georgia … Set career highs with three assists and one dig vs. Morehead State … Posted her first career kill vs. Tennessee to go along with a pair of assists … Logged her first career ace at Tennessee … Recorded two assists in UK's win over Georgia Southern … In her first appearance of the season, had an assist and one dig vs. Butler.
2013 (Junior): Earned All-SEC Academic team honors … Saw action in two matches in her first season in the Blue and White … Averaged 1.00 assists per set and 0.50 digs per frame … Made her first career appearance in UK's win over Ole Miss … … Registered one assist in her debut against Ole Miss … Recorded a dig and an assist against South Carolina.
At Master's College: Played two seasons for the Mustangs in Santa Clara, Calif. … Helped lead the squad to a 27-8 overall record in her sophomore season … Team earned a national place finish of 11th and assent up the national polls to has high as No. 6 in the nation … Dished out 989 assists and logged 242 digs as a sophomore … Passed out a career-high 50 assists against Cal State San Marcos, and averaged 15.0 assists per set against Southern Oregon … As a freshman, she passed out 646 assists, had 157 digs and notched 40 aces en route to a 20-15 overall record.
Read more