UK Athletics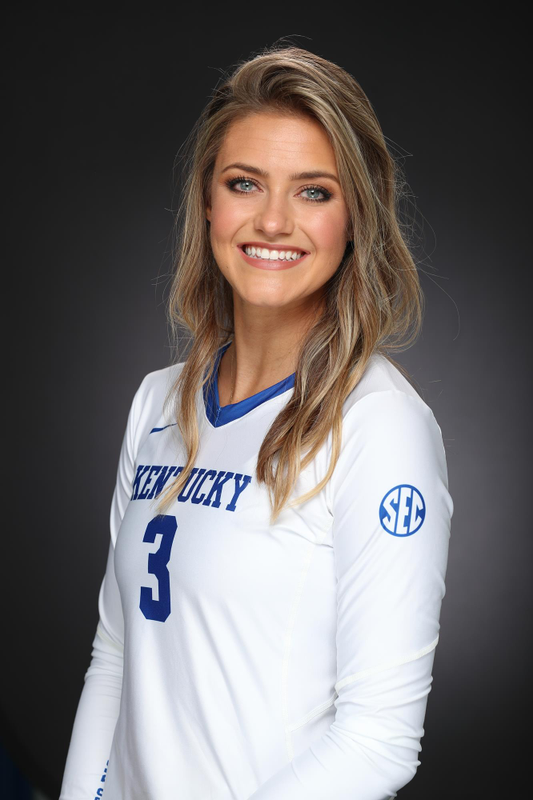 Madison Lilley, the 2020-21 American Volleyball Coaches' Association National Player of the Year and 2020 NCAA Champion, will join the Kentucky Volleyball coaching staff, where she will become the third full-time assistant coach effective July 1, 2023.
Lilley will join Craig Skinner's staff and work in all aspects of the program including recruiting, day-to-day operation, scouting, working with the setters and more. She is coming off a professional stint in France, where she won her league's gold medal playing for Beziers Angels.
"When I heard there would be a staff opening at Kentucky, it felt too good to be true," Lilley said. "I had such an incredible experience as a collegiate athlete at the University of Kentucky and I am so excited to continue to build on that amazing culture. We will continue to be focused on guiding amazing people and volleyball players towards their goals. Go Cats!"
Lilley is considered one of the top collegiate setters, having guided Kentucky to the 2020 NCAA National Championship behind an SEC Player of the Year campaign. She was a part of four-straight Southeastern Conference championships winning teams (2017-2020/21) and led the SEC in assists per set in three of those four seasons.
"We are pumped to have Madison join our staff," Skinner said. "Her career as an All-American, national champion, and years playing professional volleyball will be a huge asset to our program and players. Talking to her during the process, she expressed how playing pro really helped her understand the value of coaching and the type of impact you can have on people in that role. Having another alumna back in the program also means a great deal to me and we are all excited to get to work this summer."
In 2020 alone, Lilley averaged 12.37 assists per set and was named the sport of volleyball's first-ever SEC Athlete of the Year winner. She won the HONDA Award for the sport's top athlete in 2020-21, while also winning AVCA Region Player of the Year and National Player of the Year.
She is a native of Kansas City, Missouri and graduated from Kentucky in 2021 with a degree in Integrated Strategic Communications. She is engaged to former Kentucky Men's Basketball player Nate Sestina.
For the latest on UK Volleyball, follow the Wildcats on Twitter and Instagram at @KentuckyVB.
Read more