UK Athletics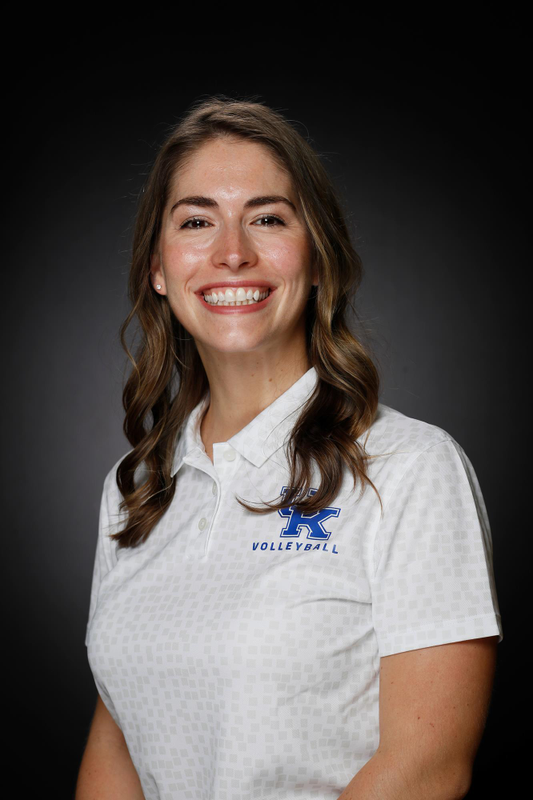 Carly Cramer begins her fourth year as an assistant coach for the Wildcats in 2021 after spending the previous three years as a graduate assistant for Kentucky.
Cramer, a former Purdue standout, serves as the program's recruiting coordinator and assists with on-court training and all aspects of the program.
She reached the pinnacle of the sport in April of 2021, winning the 2020 NCAA National Championship at the CHI Health Center in Omaha, Nebraska. In doing so, he became the associate head coach of the first volleyball team in Southeastern Conference history to win a national championship.
Kentucky's historical run to a national title in 2020-21 was one to remember. UK went 24-1 on the season in an all-conference regular season, winning the SEC for the fourth year in a row. UK then swept through the bubbled NCAA Tournament, winning games against UNLV, Western Kentucky, Purdue, Washington and Texas along the way to the NCAA National Championship. Skinner helped guide Madison Lilley to the 2021 AVCA Player of the Year Award, 2020-21 Honda Award for Volleyball and was one of three players to be named AVCA First Team All-America.
In her first season as an assistant coach with the Wildcats, Kentucky enjoyed a 26-5 overall mark and another appearance in the NCAA Regional Semifinals. Kentucky marched through the Southeastern Conference with an 18-0 mark marking its second straight league title and first undefeated conference season since 1988. Leah Edmond and Madison Lilley were tabbed second-team All-Americans, while the Cats swept the league's postseason honors. Edmond was the SEC Player of the Year, Gabby Curry was named the SEC Libero of the Year and Alli Stumler was tabbed the SEC Freshman of the Year.
As she wrapped up her graduate degree, she helped the 2017 Wildcats to a 29-4 record and a share of the SEC Championship. The Wildcats advanced to the NCAA Regional Finals of the NCAA Tournament and were ranked as high as No. 6 in the nation. Four Wildcats – Kaz Brown, Ashley Dusek, Edmond and Lilley – were named All-Americans. Edmond was a first team pick, while Lilley made the second team.
During Cramer's tenure as a graduate assistant, the Wildcats advanced to the NCAA Tournament during all three seasons. Kentucky had nine All-America selections and 12 All-SEC picks.
At Purdue, Cramer was an Honorable Mention AVCA All-Northeast Region selection as a senior and two-time Honorable Mention All-Big Ten selection. She made the Academic All-Big Ten team four times. As a senior, she ranked fifth in the Big Ten in overall digs per set and fourth in conference play at 4.14.
Cramer is a 2013 graduate of Purdue and has a bachelor of science in food science with a minor in Spanish. She received her master's in business administration from Kentucky in December of 2017.
Read more