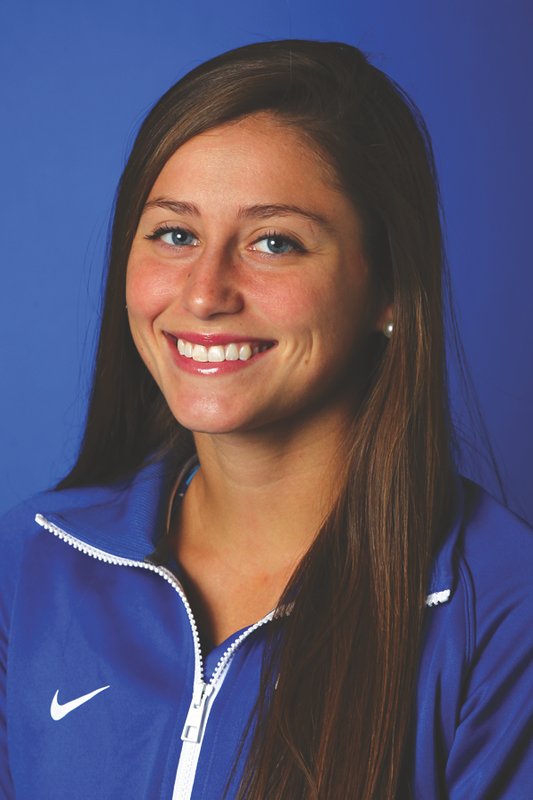 Stephanie

Fox
class

Senior

High school

Cabell Midland High School
2013-14 (Junior): Played in the No. 6 slot in singles … Recorded a 5-5 record in singles, highlighted by a win over No. 15 Texas A&M … Achieved four doubles wins when paired with Kirsten Lewis … Recorded 3-1 record when paired with CeCe Witten.
2012-13 (Sophomore): Posted a 14-7 record in the spring, including 6-5 in Southeastern Conference contests … Went 10-6 as a common fixture in the No. 6 slot, including 5-4 in conference matches … Posted a 3-1 record in the No. 5 singles position … Opened the spring 13-3 … Won two matches paired with Jessica Stiles in spring doubles competition … Compiled a 6-5 singles record during the fall … Finished the Tennessee Fall Invite 2-1, recording both wins in three sets … Recorded a 3-0 singles record at the Roberta Alison Fall Classic … Won her first match of the fall 6-2, 6-3 at the Muirfield Collegiate Invitational … Paired with CeCe Witten, finished the Muirfield Collegiate Invitational 2-1 … Overall sophomore record was 20-12, improving her career record to 36-25.
2011-12 (Freshman): Consistently occupied the No. 4 and No. 5 singles slot … Finished the season 12-11 in singles play … Paired with CeCe Witten for doubles play, compiling a 5-2 record … Participated in singles play for every match of the season … Named to the Southeastern Conference All-Freshman Team.
Junior Career: The first ranked player in West Virginia and 38th ranked player in the nation … Named a five-star recruit by TennisRecruiting.net … West Virginia State Doubles Champion in 2010 …West Virginia State Doubles Runner-Up in 2008, 2009 and 2011 … West Virginia State Singles Runner-Up all four years of high school.
Personal: Born on August 31, 1992 … Parents are Steve and Cathy Fox … Considering a business profession.
Read more