UK Athletics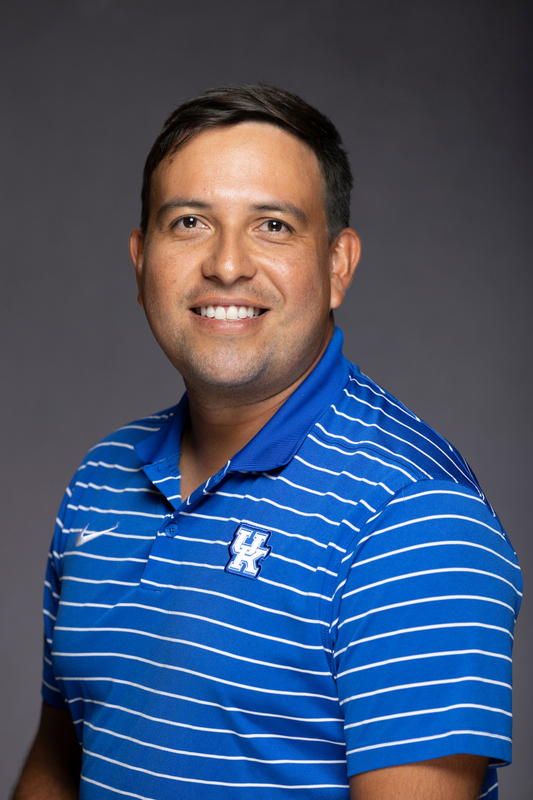 Diego Garavito joins the Kentucky staff after serving as assistant coach of the Charlotte's women's tennis program.
Joining the staff in 2019, Garavito played a large part in recruiting and creating a positive team culture. Garavito helped lead the program to its first-ever NCAA Tournament appearance in 2023 seeing the highest team ranking of No. 30, a program best. He also contributed to record-breaking No. 19 doubles and No. 43 singles rankings in the 2022-23 season. While on staff, Garavito saw 17 of his student-athletes named to the all-conference team, as well as the program's first conference final appearance.
In addition to his time as a 49er, he has spent time as a graduate assistant coach at Texas State and volunteer assistant at Duke University where he broke records and improved rankings with both programs. He has also served as a teaching professional at the Van Der Meer Tennis Academy in Hilton Head, S.C.
Garavito received his bachelor's degree in 2016 from Bethune Cookman University where he studied international business and administration. He also graduated with his master's in interdisciplinary studies focusing on organization and workforce from Texas State.
Read more