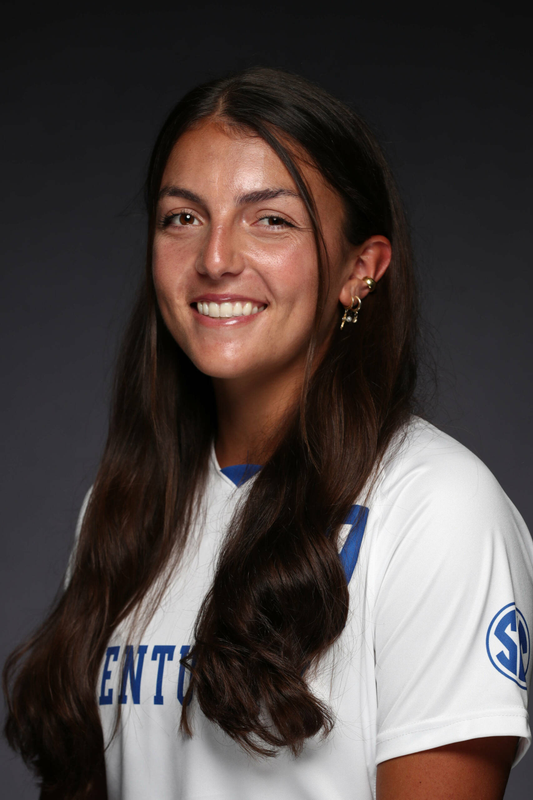 29
Sophia

Caruso
position

Midfielder

height

5-5

class

Fifth Year

Hometown

Pasadena, Calif.

Previous School

Davidson

High school

Marlborough

Major

Business (certificate)
2023 (Graduate-Student): 
Appeared in all 19 matches, making 16 starts
Picked up an assist vs. Iowa St.
Had a shot on goal against South Carolina
Played a season-high 100 minutes vs. LSU in the SEC Tournament
Finished the year with 1144 minutes played
From Davidson – 
2022 (Senior): Played in and started 18 games, logging 1525 minutes … Scored three goals and added an assist, tied for the second most points on the team. Registered 23 shots, 11 of which were on target.
2021 (Junior): Played and started all 18 games in the midfield • Logged 1,638 minutes, third-most on the team, including 110 against USC Upstate (9/9), George Mason (10/14) and George Washington (10/24) • Scored the tying goal in an eventual 2-1 win over Georgia Southern (8/22) • Assisted on goals against Gardner-Webb (8/19) and Presbyterian (9/5) • Led the team with 17 shots on goal.
2020 (Sophomore) (Played in Spring 2021 due to COVID-19): Started all 14 matches, logging 1,252 minutes • Scored two goals in contests against Richmond • Struck in the 78th minute to break a scoreless tie in a home win over the Spiders (3/11) • Scored in the 85th minute to push the Wildcats past the Spiders in the rematch (4/1).
2019 (Freshman): A key contributor as freshman, playing in all 19 games and starting 17 of them • Registered two goals and an assist for five points • Led all freshman on the team in scoring • Took 14 shots and put six of them on goal • Played a team-best 1,576 minutes in first year • Netted first collegiate goal in a 3-2 win vs. Gardner-Webb • Recorded second goal of the season during a 3-0 win at UNCG • Picked up first collegiate assist at Mercer • Twice played 110 minutes in double-overtime draws against VCU and St. Bonaventure.
Before Davidson: National Training Player • PDP and ODP Participant • Sunshine League MVP as a freshmen at Marlborough High School and Two-time Golden Boot Award Winner • Participated in US Soccer Development Academy Nationals (2018) and ECNL Nationals (2015-2017).
Read more