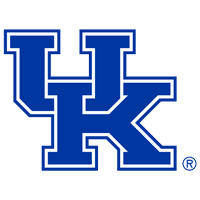 Kristen

Bretz, ATC '02
class

Redshirt

Previous School

Eastern Michigan
Kristen Bretz begins her second season of work as the primary athletics trainer with the Kentucky women's soccer program. Bretz began her athletic training duties at UK in August of 2002 after graduating from Eastern Michigan University with a bachelor's of science degree in athletic training in the spring of the same year. Eastern Michigan athletics named Bretz the student athletic trainer of the year in 2002.
Bretz comes to Lexington with some soccer-playing experience of her own, having played at Plymouth-Salem High School in her hometown of Canton, Mich. Though Kristen counts years of experience playing and working in the sport known around the world as "football", Bretz is an equally avid fan of American football, taking great interest in college and National Football League contests.
Bretz and her brother, Eric, are the children of Greg and Pat Bretz of Canton, Mich. Bretz, 28, is single and lives in Lexington.
Read more