UK Athletics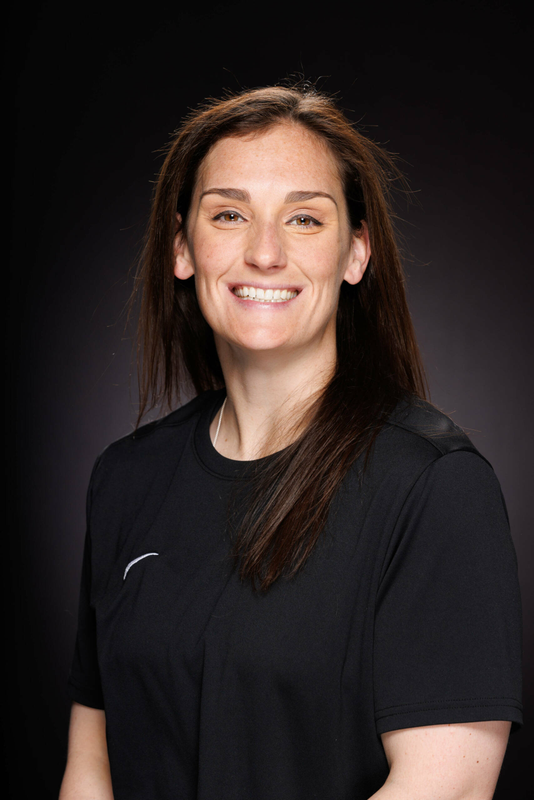 Michele Dalton, who is in her first season with the Wildcats, was named an assistant coach of the Kentucky women's soccer program in January 2022.
Dalton arrives in Lexington after spending the 2020 and 2021 seasons as an assistant coach at Western Kentucky. There, her primary roles included training, mentoring, and developing the team's goalkeepers.
The 2020 season, which was played in the spring of 2021 due to COVID-19, saw the Lady Toppers post a 4-0-2 conference record to clinch the C-USA East Division title for the first time since joining the league. Dalton's goalkeepers posted five shutouts while WKU's collective defense allowed only 13 goals to be tied for the second fewest in program history.
The Lady Toppers posted a 10-5-1 record with a 5-2-1 C-USA mark during the 2021 campaign, Dalton's second year on The Hill. She guided the WKU goalies to a total of six shutouts during the season, and the goalkeepers and backline once again allowed just 13 goals on the year.
WKU student-athletes collected numerous accolades during Dalton's two years in Bowling Green. Included in the award haul were honors of USCA All-America Third Team, USCA All-Region teams, C-USA Player of the Year, C-USA Midfielder of the Year, and several C-USA All-Conference honors, among others.
Prior to her stint at Western Kentucky, Dalton spent the 2019 season at DePaul as the volunteer assistant and goalkeeper coach.
A native of Mt. Prospect, Illinois, Dalton experienced a standout playing career at Wisconsin from 2007-11. She was named the Big Ten Goalkeeper of the Year in 2011 and earned All-Conference First Team and NSCAA All-Great Lakes Region Second Team honors. She also picked up Big Ten Player of the Week honors six times throughout her time in Madison.
She currently ranks second in saves per game (4.707) and fifth in career shutouts (24) in the Badgers' record book and was twice named the team's MVP.
Following her collegiate career, Dalton began her professional career for UMF Selfoss in Iceland's top division where she was voted the team's MVP after shutting out five opponents during the 2013 season. She then went on to play with Kvarnsvedens IK in Sweden's second division in 2014.
Dalton signed with the Chicago Red Stars in 2015, playing with the team for three seasons. During her debut season, she led the league in goals-against average (0.917) and was second with five shutouts en route to being named a finalist for the CONCACAF Female Goalkeeper of the Year award.
In 2018, she signed with the North Carolina Courage as a goalkeeper replacement. Dalton played with Apollon LFC in Cyprus during the 2018-19 season, leading the team to a league championship and a UEFA Women's Champions League qualification.
Dalton embarked on her coaching career following her playing career, working with Camp Shutout — the largest goalkeeping camp in the U.S. — in 2018. She spent numerous seasons as a youth goalkeeper coach, including stops with FC United, Eclipse Select, and Chicago Empire FC. She was also the goalkeeper coach for the Illinois ODP U15 girls team in 2017 and was on staff with PAWS Goalkeeping Academy for several years.
Dalton holds a US Soccer C Coaching License as well as NSCAA Goalkeeping I and II diplomas.
Read more