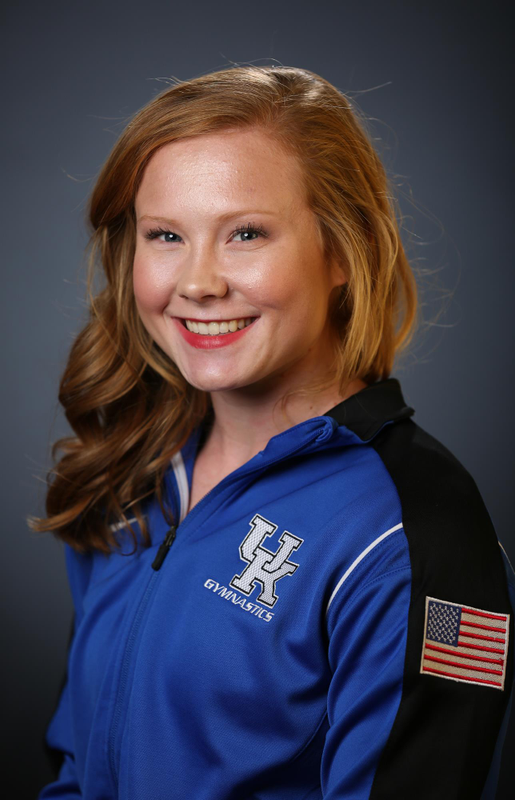 Sidney

Dukes
height

5-2

class

Senior

Hometown

Tyler, Texas

High school

Robert E. Lee HS
2019 (Senior): Named WCGA Scholastic All-American … Named to SEC Community Service Team and SEC Winter Sports Academic Honor Roll … Scored 9.8125 on floor at NCAA Championship on April 19 … Earned four first-place finishes on beam … Earned three first-place finishes on floor … Tied career-high 9.950 on beam in first-place finish at Georgia on Feb. 15 … Tied career-high 9.925 on floor twice … Scored 9.825 or better on vault four times … Scored 9.850 on bars four times … Scored 9.900 or better on beam six times … Scored 9.900 or better on floor eight times.
2018 (Junior): Named All-SEC … Finished third at NCAA Minneapolis Regional with 9.9 … SEC Champion on floor after 9.9 … Season high on beam with 9.925 vs. Ohio State and shared beam crown … Shared floor crown at Auburn after a 9.9 … Won another floor title against Florida after tying career high with 9.925 … Took home share of floor title with 9.9 at Arkansas … Won the floor title at Excite Night with a 9.9
2017 (Sophomore): Named All-SEC after finishing second in the first session on the beam with a 9.9 … Finished 21st in the nation in all-around regional qualifying scores at 39.350 … 23rd in the nation in beam RQS at 9.9 … Won eight event titles … Won three beam titles, three floor titles, one all-around title and one vault title … Took the Maryland Quad Meet all-around crown with a 39.225 … Put up a 9.950 in record setting team win vs. Alabama, with one judge awarding her a perfect 10 … Her 9.950 on the beam tied the highest score form a Wildcat in 2017 … Led the team in floor and beam scores in four meets … Took home beam titles against Auburn (9.950), Georgia (9.925) … Won floor titles at Florida (9.925), vs. Alabama (9.925) and Arkansas (9.900) … Her all-around high score was 39.525 in historic win vs. Alabama.
2016 (Freshman): Named to NACG/C All-America first team …Named All-SEC … Named to SEC All-Freshman Team … Individual Qualifier for NCAA Championships, scoring the second-highest all-around score at the NCAA Regional (39.125) … SEC Freshman of the Week (2/9) … Named Female Rookie of the Year at Kentucky's annual CATSPYS awards banquet … Scored a 38.425 in all-around at the NCAA national championships, including a 9.8875 on balance beam to earn First Team All-America honors … Competed for UK in all 13 meets, competing as an all-arounder in all but one … Scored a career-high 39.4 in all-around at SEC Championship (3/19) to earn All-SEC and SEC All-Freshman honors … Also earned both honors following a 9.9 on balance beam during the SEC Championship … Scored season-high vault 9.875 at Alabama (2/5) … Posted season-highs on uneven bars twice with a score of 9.875 at West Virginia (2/21) and on Senior Night against Iowa State (3/11) … Four times scored a season-high 9.9 on balance beam – at LSU (1/22), against Missouri (2/12), at Arkansas (2/26) and at SEC Championships … Posted career-best 9.9 on floor against Florida (3/4) … Accounted for four of UK's top ten vault scores, two of the top ten uneven bars scores, five of the top ten beam scores and five of the top ten floor scores of the season … Earned 10 individual event titles over the season, with three all-around titles, two vault titles, two bars titles, two beam titles and a floor title … Led the team on a team-high 26 occasions across the four events … 10 event titles led the team … Named SEC Freshman of the Week following an all-around performance that scored her a 39.375, the second best score of the meet and her season … Scored a 9.825 on vault, 9.625 on uneven bars, 9.825 on balance beam and a 9.85 on floor in her first postseason appearance at the NCAA Regional in Tuscaloosa (4/2) … Helped Kentucky to the second and third highest team scores in program history against Arkansas (196.7) and Florida (196.65) in back-to-back weeks.
Read more