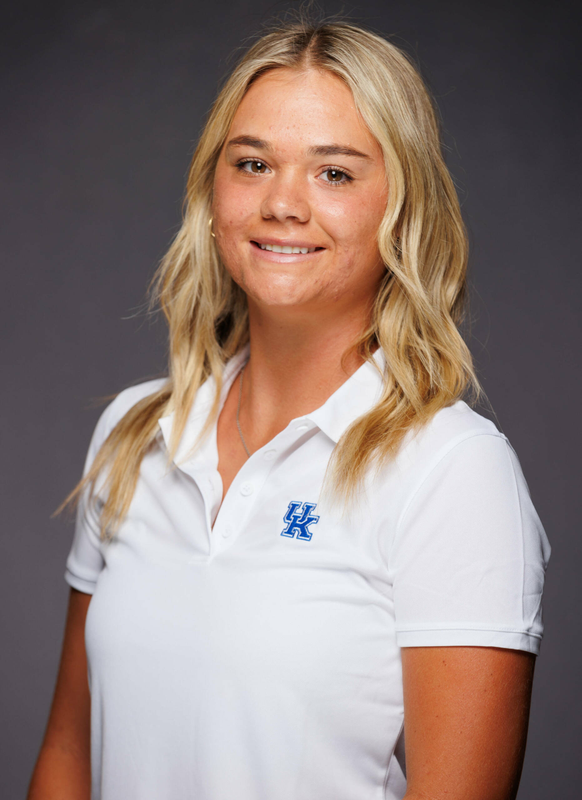 Brooke

Oberparleiter
class

Freshman

Hometown

Laurel Springs, New Jersey

High school

Florida Virtual School

Major

Kinesiology
Chip Shots
Favorite course: Pinehurst No.2
Dream foursome (including herself): Tiger Woods, Nelly Korda, Morgan Wallen
First time she broke par: Sophomore year in high school 2020-21
Favorite club: Driver
Favorite golfer: Justin Thomas
Favorite food: Roast beef dinner
Favorite TV show: Friends
Favorite book: Greatness
Favorite class: Math
Superstition(s): Have marked my ball the same way since I was seven
2023-24 (Freshman): Wrapped up the fall schedule at the Ruth's Chris Tar Heel Invitational, going 32-over for 79th place … Rallied for 40th place at the tough Blessings Collegiate Invitational, finishing with a 12-over through 36 holes after the tournament was suspended because of weather … Contributed two of three rounds to the team total at the Mason Rudolph Championship, finishing with a 13-over for T74 … In her college debut, contributed all three rounds (71, 71, 73) to the team total at the Cougar Classic (par 71) for a 2-over-par 215 and T50 finish.
Before UK: Came to Lexington with numerous accolades, including being the winner of the prestigious 2022 Jones/Doherty Amateur Championship in Fort Lauderdale and winning the 2021 AJGA Imperial Headwear Junior Classic … Was also invited to play in the 2022 ANNIKA Invitational Presented by Rolex AJGA, where she finished just 1-over for 26th place among the top talent in the nation … In Summer 2022, she also played in the 2022 AJGA Junior at Dupont presented by Weatherman, producing a 2-over-par 215 for third place … Finished in the top 16 at the 2021 Florida State Women's Amateur Championship, after knocking off the No. 1 seed at the event … Was also a member of the 2019 Jupiter High School golf team that won a state championship in Florida … The Wildcat was ranked 167th in the AJGA Rolex Junior Rankings when she signed.
Personal: Born in Vorhees, New Jersey, on January 20, 2005 … Daughter of Lance Oberparleiter and Tricia Schwartz … Has one sister, Taylor Oberparleiter … Outside of golf, she enjoys cooking and playing pickleball … Her most memorable golf moment is when both she and her sister won a 6-for-2 playoff to become the 63rd and 64th seeds in the 2021 Florida Women's Amateur, and then she and her sister proceeded to beat the Nos. 1 and 2 seeds.
Read more