UK Athletics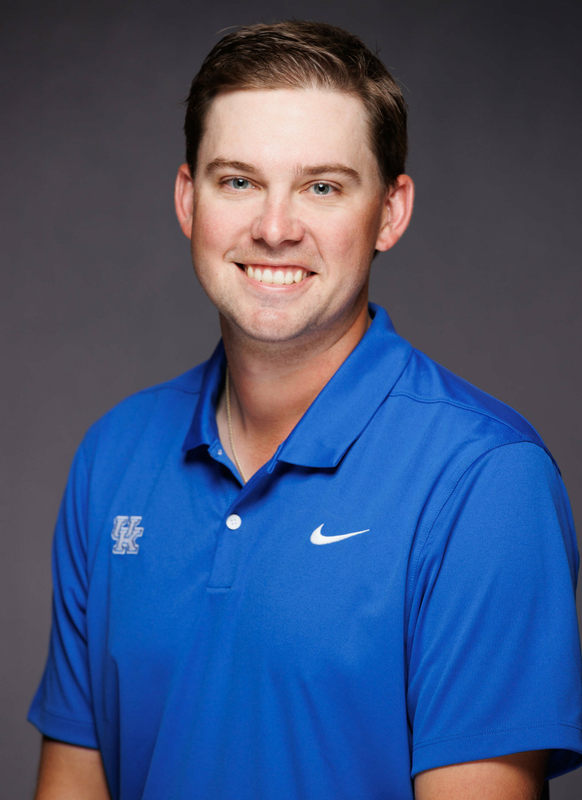 Will Sallee was hired as the University of Kentucky women's golf assistant coach in June 2022.
In his first season at Kentucky, Sallee helped the program reach historic heights. The sensational season featured 11 school records (seven individual school records and four team school records), two team championships and one medalist honor. Those team school records include setting the single-season scoring average at 289.6 (33 rounds, 9,560 strokes), setting the 54-hole tournament total (-34, Illini Women's Invitational) and setting the top two low 18-hole rounds (-17, NCAA Pullman Regional Round 3 and -13, Illini Women's Invitational Round 1).
In the process, Salle also coached two of the most decorated women's golfers to come out of the program, including All-Americans Jensen Castle and Laney Frye.
Sallee, a native of Lexington, Kentucky, joined UK women's golf after spending a season-and-a-half as the assistant coach for EKU's women's and men's golf programs (January 2021-Spring 2022). He hit the ground running in Richmond, helping the women's program to four top-five performances, a pair of tournament wins, a third-best scoring average in program history and a second-place finish at the Ohio Valley Conference championship in 2020-21. Sallee also assisted in leading the men's program to five top-10 finishes that same season.
Prior to his assistant coaching position with the Colonels, he served as a graduate assistant for both golf programs at EKU in 2019-20. Sallee joined EKU's coaching staff from Transylvania, where he was the assistant men's coach in 2018-19, before spending his summer as a caddy for professional golfers on the European Tour, Korn Ferry Tour and Mackenzie Tour.
"Growing up in Lexington, it has been a dream of mine to be an official member of the BBN my entire life," Sallee said. "I look forward to the opportunity to compete and coach at the highest level and look forward to getting started with Kentucky women's golf!"
The Lexingtonian earned his bachelor's degree in sport management from Eastern in May 2018 and completed his master's degree in exercise and sports science with an emphasis in sport administration in the fall of 2020. While at EKU, Sallee was a member of the men's golf team where he earned All-Ohio Valley Conference honors and was a three-time member of the OVC All-Tournament Team. He was chosen as a Srixon/Cleveland Golf All-America Scholar twice by the Golf Coaches Association of America.
Read more