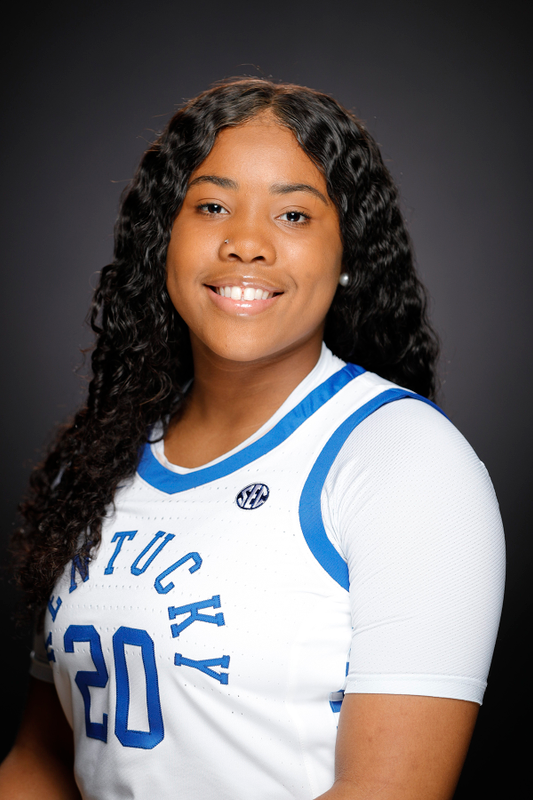 20
Erin

Toller
position

Guard

height

5-7

class

Sophomore

Hometown

Louisville, Ky.
A talented point guard who is a floor general at the position and can score in a variety of ways … Healthy after a few injuries in high school and is expected to make an impact on the team this season … Chose Kentucky over Tennessee, WKU and Xavier.
2020-21 (Freshman)
Played in five games during the season … Scored six points and rallied three steals in her collegiate debut against Murray State … Had three points and a rebound against Marshall and two points against Samford. 
High School
A highly touted guard that showed her senior year of high school that she can play at an elite level … ESPN.com evaluated Toller as a "crafty floor-leader with a scorer's mentality; quick first-step attack collapses the defense and finds the rim with regularity; delivers with confidence from deep and can penetrate and distribute" … As a freshman at Sacred Heart, she saw significant time averaging 8.5 points per game with 1.1 assists per game and 1.3 steals per game … Hit 38 3-pointers as a freshman and went 42-for-57 from the free-throw line for 74 percent … Played for Kentucky Premier 17 under David Tapley and won two game MVP honors at the Battle of the Bridges Tournament … Missed most of her sophomore and all of her junior years of basketball with knee injuries, while she was averaging 10.2 points and 4.3 rebounds per game before sustaining the injury her sophomore season … Named first-team all-state performer by the Lexington Herald-Leader after a strong senior season leading Sacred Heart to a 32-3 record and an appearance in the KHSAA Sweet 16 … Led the team with 16.4 points per game adding 5.7 rebounds per game … The guard hit 40 percent from the field as a senior and an impressive 38.5 percent from long range hitting a team-best 84 3-pointers … Scored over 1,000 career points for Sacred Heart, including nearly 600 her senior season and was a 2020 McDonald's All-American Game nominee. 
Personal
Place of Birth: Louisville, Ky. … Parent(s): Eric and Yvette Toller … Siblings: Has a sister and a brother, Ericka and Matthew … Shooting Hand: Right … Major: Psychology
Read more