UK Athletics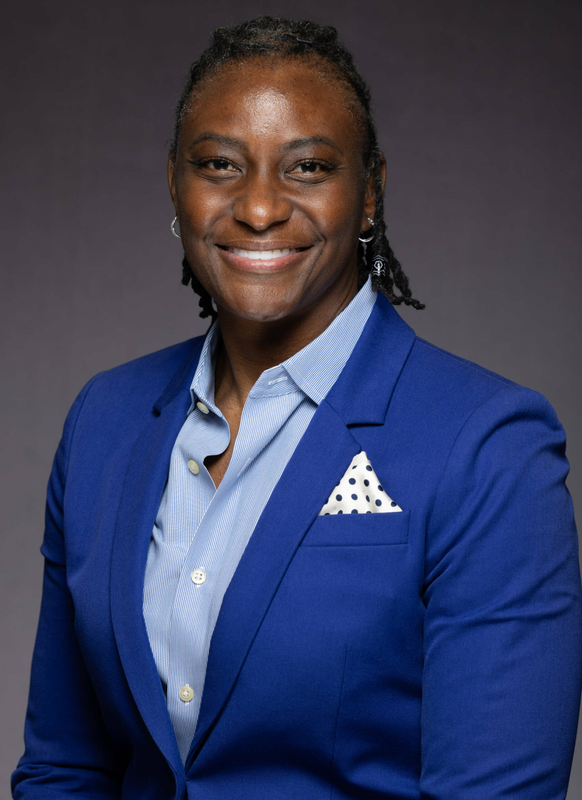 Follow Coach Butts on Twitter | Instagram 
Niya Butts (pronounced NIGH-ya) enters her 13th season on the University of Kentucky women's basketball's coaching staff in 2023-24.
The former head at coach at the University of Arizona (2008-16) has spent two stints in the Bluegrass, first serving as an assistant coach, and later an associate head coach, under Mickie DeMoss and Matthew Mitchell for five seasons (2003-07), before returning as assistant coach, and now an associate head coach, under Kyra Elzy, for eight seasons (2016-present).
Butts' energy, enthusiasm and incredible recruiting reputation has and will continue to make a lasting impact in the "Elzy Era." That has chimed true time and time again, including her recent success at the Southeastern Conference Tournament.
In 2022-23, Butts helped Kentucky to a 14th straight appearance in the SEC Tournament Quarterfinals, which was the longest active streak among all league programs at the time. In doing so, she assisted in guiding the No. 14 Wildcats past No. 11 Florida and No. 6 Alabama in a pair of double-digit upsets.
More notably, a season before that, she helped guide the program to its second-ever SEC Tournament title in 2022. Butts aided a team that was 2-8 in the league to a 10-game win streak en route to the conference tournament title, defeating the Nos. 1, 2 and 3 seeds in the process. The Wildcats' season ended with Rhyne Howard earning the No. 1 pick in the 2022 WNBA Draft, after being named the SEC Women's Basketball Tournament MVP, becoming a unanimous All-America and being selected as a finalist for every national player of the year award for the second straight season.
The 2020-21 class, which was instrumental in the 2022 SEC Tournament title run, featured three players ranked in the top 15 nationally by ESPN.com, while Butts also help add star transfers Jazmine Massengill from Tennessee and Robyn Benton from Auburn.
The 2019-20 team is another perfect example of Butts' impact on the program, as several Wildcats had breakout years while the team overall stayed fundamentally strong and was one of the nation's best. The most obvious development was that of Howard, just a sophomore at the time, who became a unanimous candidate for National Player of the Year ans was named an All-America First Teamer by the AP, USBWA and Wooden Award. Transfers Sabrina Haines and Chasity Patterson showed increased development with a year under Butts' coaching as both averaged double-figures on the year and became star players for the program, who finished third in the SEC and were ranked top-20 nationally all season long. The 2019-20 team was fundamentally sound on both ends of the floor ranking fourth in the nation in turnover margin while its 252 3s made during the year set a new program record and was top-25 nationally.
On the recruiting trail, the Wildcats hauled in a top-20 class with four talented high school players and one junior college transfer to fill a talented roster for the 2017-18 season. Butts also helped bring 2018 signees Howard and Blair Green to campus as both were high school super stars in their respective states. Howard and Green both shined on the national stage in their first seasons at Kentucky under Butts' guidance. Howard was tabbed the SEC Freshman of the Year and unanimous national freshman of the year while Green played in every game and was a member of the SEC All-Freshman Team.
In Butts' first year back in the Bluegrass in 2016-17, shed helped guide a short roster to 22 wins, a top-four finish in the SEC and a national seed in the NCAA Tournament. Butts' focus on fundamentals helped Kentucky rank top 10 nationally in fewest turnovers per game that season. Behind Butts' guidance, Evelyn Akhator and Makayla Epps earned All-America honors from multiple outlets and were both drafted in the 2017 WNBA Draft. Akhator went third overall – the highest draft pick in program history – while Epps was 33rd overall to the Chicago Sky.
This is Butts' second stint at Kentucky after serving as an assistant coach from 2003-07 and associate head coach during the 2007-08 season, which was her final year in Lexington before being named head coach at Arizona. The Americus, Georgia, native served as the recruiting coordinator her final three seasons at Kentucky, bringing in two top-10 recruiting classes. In her final season, Butts helped the Wildcats secure a winning SEC record for just the third time in program history and the second in the prior three seasons.
The Wildcats had plenty of success during Butts' first stint in Lexington, including a memorable 2005-06 season that saw UK defeat Tennessee for the first time in 20 years, rank in the top four of the SEC standings for the first time in 23 years and secure an NCAA Tournament appearance for the first time in seven seasons. The impressive year was the first of two straight 20-win seasons for UK, the first for the program since 1989-90, 1990-91.
As the recruiting coordinator, Butts brought great talent to the Bluegrass State and showed an ability to develop players as well. Butts' best class included stars Victoria Dunlap, Amber Smith and Carly Morrow. Dunlap, who eventually went on to be a two-time Associated Press SEC Player of the Year and two-time All-America honoree, is currently ranked fourth all-time in program history in scoring, fifth all-time in field goals made, second all-time in rebounds and blocks, and third all-time in steals (as of Aug. 15, 2022). Smith finished her career as one of the best point guards in program history, currently ranking sixth all-time in assists (as of Aug. 15, 2022), while Morrow hit over 100 career 3-pointers.
In addition to her recruiting success at UK, Butts coached Kentucky's guards during her first stint on campus, helping develop key players Samantha Mahoney, who was a four-time All-SEC performer, and guard Carly Ormerod, who was named to the 2006 SEC All-Freshman Team. Mahoney's name is still scattered throughout UK's record book, currently sitting ninth in career games played, fourth in career games started, eighth with 1,601 career points and 10th with 113 3-pointers made (as of Aug. 15, 2022).
Butts completed an eight-year stretch as the head coach at Arizona, leading the Wildcats to 21 wins during the 2010-11 season, which also marked the program's first postseason appearance since 2004-05. Arizona claimed 10 conference wins that season to earn the program's best Pac-12 finish since winning the Pac-12 regular-season title in 2004. The following season, the Wildcats posted an 11-1 start, which was the program's best start to a season in 11 years.
Butts coached several players at Arizona to all-conference honors, including guard Davellyn Whyte, who was the 16th overall pick in the 2013 WNBA Draft after earning four straight all-league honors – including Freshman of the Year in 2010 – and being named an AP Honorable Mention All-American in 2012. Two other players, forwards Ify Ibekwe and Soana Lucet, were named all-conference performers in 2011, with Ibekwe earning the Pac-12 Defensive Player of the Year that same season. Ibekwe was also named AP Honorable Mention All-America in 2009 after posting a team-high 16 double-doubles and leading the Pac-12 in rebounds per game.
Butts spent time at Tennessee Tech and Michigan State as an assistant coach before coming to Kentucky in 2003. In her lone season at Michigan State, she helped the Spartans make the NCAA Tournament for the first time since 1997. MSU finished with a 10-6 mark in the Big Ten and recorded wins over three nationally ranked teams, including two wins over top-10 teams for the first time in school history.
Prior to MSU, Butts spent two seasons as an assistant coach at Tennessee Tech, helping the Golden Eagles win the Ohio Valley Conference regular-season championship in both 2001 and 2002. Tech finished with a 24-6 overall mark in Butts' first season and compiled a 22-8 record and were the OVC co-champions with a 13-3 mark in her second year.
Butts played in 111 career games at Tennessee under Hall of Fame coach Pat Summitt. The forward was a four-year letterwinner from 1996 to 2000 and a member of the 1997 and 1998 NCAA Championship teams. The Lady Vols won the 1998, 1999 and 2000 SEC titles during her tenure and she was voted the SEC's Defensive Player of the Year in 1997. She also won the Lady Vols' Unsung Hero Award that season. Butts was a three-time Academic All-SEC selection and earned UT's Academic Achiever of the Week four times.
Butts graduated in 2000 with a bachelor's degree in social work and a minor in psychology. She received a master's degree in education from Tennessee Tech in 2002.
Read more