UK Athletics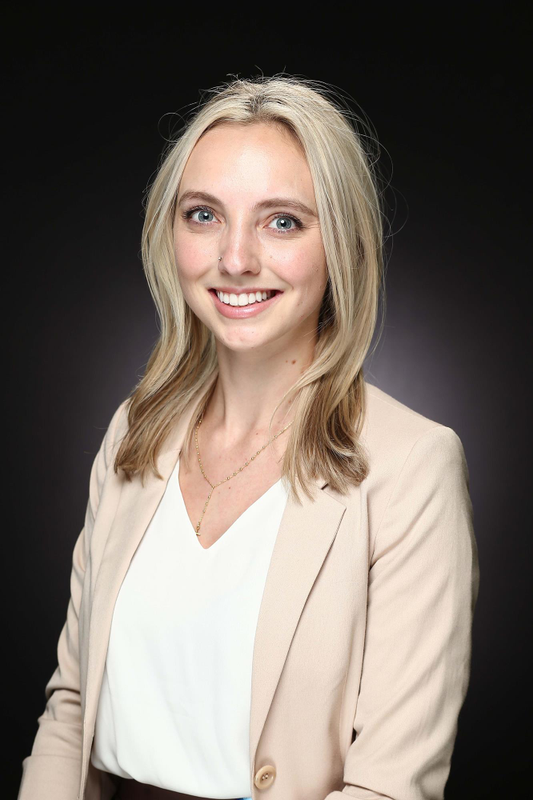 Kylie Thompson, who has served previously in a supporting role with both the Kentucky men's basketball and football programs, is in her first season as a recruiting assistant in the Kentucky women's basketball office
Thompson will team with Kentucky's talented coaching staff to up the Wildcats' worldwide recruiting efforts. Included in her responsibilities will be planning and executing materials for all aspects of the recruiting process, organizing on-campus visits and assisting with the execution of the program's camps.
Thompson is very familiar with the University of Kentucky, having spent time with several other athletic programs. She will come to the women's basketball office after spending the last eight months on campus as the major campus programming coordinator. In that position, Thompson coordinated, planned and executed large-scale student and department events, helping support and consult student organizations, advisors and academic partners through collaborative programs and office initiates. She also held a marketing role in the position, coordinating social media, content creating and branding standards.
Her other on-campus experience includes working with the Kentucky's men's basketball and football programs. In 2019, Thompson was a graduate assistant with the men's basketball program, helping complete administrative tasks, provide operational support for camps and cultivate positive customer service to fans and staff.
As an undergraduate, Thompson worked with the football program as a student assistant to the chief of staff for one season. With the program, she helped prepare recruiting packets and unofficial visits and provided customer service and support to fans and potential student-athletes and their families all while following SEC and NCAA regulations.
Her off campus experience includes a six-month stint at CASA of Lexington as the events and development coordinator and a year with Athleta as a community coordinator. For the past two years, she has worked as a marketing manager and yoga instructor for Wildfire Yoga in Lexington.
Thompson earned a bachelor's degree in marketing and finance with a minor in dance from the University of Kentucky in 2017 and earned her master's degree in sport administration from Cincinnati in 2019. While at UK, Thompson was a dean's student leadership member and DanceBlue merchandise coordinator.
Read more