UK Athletics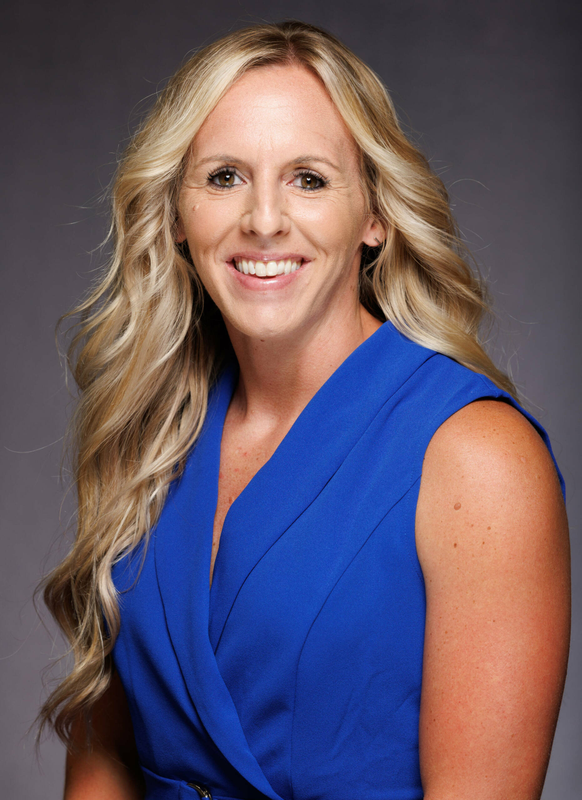 Amy Tilley is in her 14th year in the women's basketball program, and her ninth as the assistant athletics director for women's basketball.
Tilley's duties at UK include team travel, scheduling, supervising all non-coaching personnel, management of the budget, facility coordinator, overseeing the student managers, supervising the team's NIKE account and special event management.
Prior to her promotion in May of 2014, Tilley served as the director of basketball relations for women's basketball and recruiting for three years.
Tilley served as an administrative assistant during the 2008-09 and 2009-10 seasons under Coach Matthew Mitchell before leaving to become the head coach at Dunbar High School for the 2010-11 year.
Before joining the UK Athletics Association staff, Tilley was an accountant for Liberty Alliance Federal Credit Union.
The Somerset, Ky., native graduated from Kentucky in 2007 with a major in finance and a minor in economics and received a master's degree in secondary education from Eastern Kentucky University in 2011 and master's degree in educations leadership in May 2014. Tilley and her husband Adam reside in Lexington, Ky., with their daughter Reagan Skye and son Andrew Michael. They enjoy spending time with family, going to the lake and attending various sporting events.
Read more