UK Athletics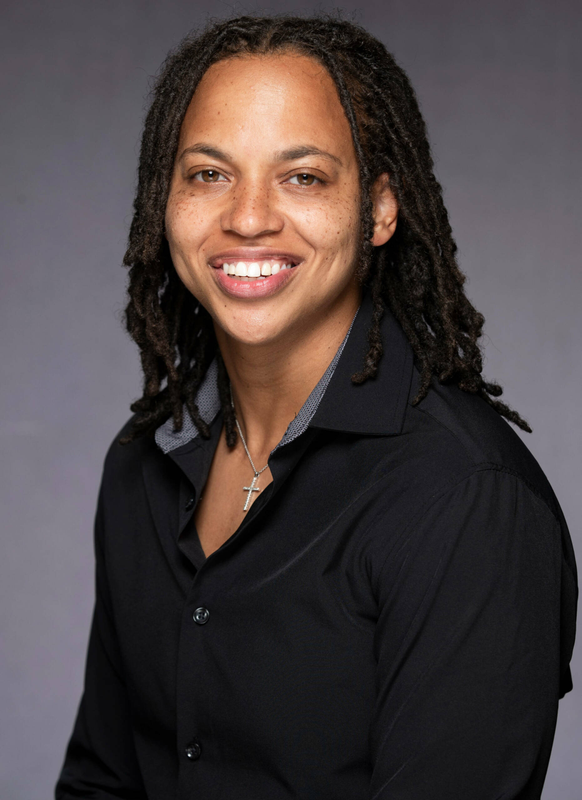 Amber Smith, who spent two seasons as women's basketball's director of player development, was promoted to assistant coach in May 2018 and is in her fifth season as an assistant coach in 2022-23.
Smith has been instrumental, both on and off the court, in the success of the Kentucky women's basketball program the past six seasons. In her first year as an assistant coach in 2018-19, Smith helped Kentucky to 25 wins, a top-four finish in the Southeastern Conference and a berth in the NCAA Women's Basketball Tournament. Her direct work with UK's point guards – Taylor Murray and Jaida Roper – helped Kentucky become much more efficient offensively with Murray ranked in the top 20 in the nation in assist-turnover ratio and Roper setting a career high in assists.
Smith's impact on the 2019-20 team was significant as she continued to show an ability to develop top guards, as Rhyne Howard became a unanimous candidate for National Player of the Year as a sophomore and was named an All-America First Teamer by the AP, USBWA and Wooden Award. Jaida Roper, Sabrina Haines and Chasity Patterson showed increased development under Smith, too, with Roper becoming one of the best point guards in the SEC, while Haines and Patterson averaged double figures and were key contributors throughout the season. Overall, UK finished third in the SEC and were ranked top-20 nationally all season long in 2019-20. They were ranked fourth in the nation in turnover margin, while its 252 3s made during the year set a new program record and was top-25 nationally.
In 2020-21, Kentucky defeated five ranked opponents, including back-to-back triumphs against top-15 teams for the first time since 2013. UK was one of 10 teams in the nation to have four wins against top-25 NCAA NET teams entering the NCAA Tournament. Smith assisted in rolling over that success into 2021-22, as the Cats earned its second SEC Tournament title in program history, and its first since 1982, when it defeated No. 1 South Carolina, 64-62, at Bridgestone Arena in Nashville, Tennessee, on March 6, 2022. Smith helped develop starting point guard and freshman Jada Walker, who averaged 10.4 points per game on 41.4 percent shooting from the field and 35.5 percent from long range. Walker was named to the SEC All-Freshman Team prior to helping the team defeat the Nos. 1, 2 and 3 seeds in the league bracket to its tournament title.
While serving as the director of player development, Smith helped coordinate student-athlete community service, while working with the players in a variety of other areas. Her development work has been rewarded by UK producing the SEC Women's Basketball Scholar-Athlete of the Year in both 2018 and 2019. The UK women's basketball program also made history under Smith's leadership with two players selected in the 2017 WNBA Draft in third-overall pick Evelyn Akhator and 33rd-overall pick Makayla Epps. Akhator was the highest draft pick in program history.
Smith returned to Lexington in the spring of 2016 as the director of player development after spending three years in the coaching ranks at the Division I level. The native of Winter Haven, Florida, started her coaching career as a graduate assistant coach at Tennessee before a two-year stint as an assistant coach at Louisiana Tech, where her main roles were recruiting and on-court development. During her time in Knoxville, the Lady Vols won 29 games, including winning the Southeastern Conference Tournament Championship and advancing to the NCAA Tournament Sweet 16.
A member of the most successful senior class in Kentucky women's basketball history, Smith played in 123 career games for UK at guard with 109 starts. She was a member of the 2008 SEC All-Freshman Team and ranks sixth all-time in program history in assists and eighth all-time in assists per game. During her tenure, Smith averaged 7.0 points per game and 3.4 assists per game, helping Kentucky advance to four consecutive postseason tournaments, including two trips to the NCAA Tournament Elite Eight.
Smith has been recognized nationally for her success after college as she was one of 50 participants chosen to attend the 11th-annual Women's Basketball Coaches Association's "So You Want To Be A Coach" program in April of 2013. Additionally, Smith was one of 12 recipients of the NCAA's UPLIFT Registration Scholarship, allowing her to attend a professional development symposium for aspiring young basketball assistant coaches in 2014, and the Steve and Kaye Maynard Women's Basketball Graduate Assistant Scholarship.
A May 2011 graduate from UK with a bachelor's degree in integrated strategic communications, Smith is part of Mitchell's 100% graduation rate at Kentucky. She recently earned her Master's in sports management from Morehead State University in May 2020.
Read more