UK Athletics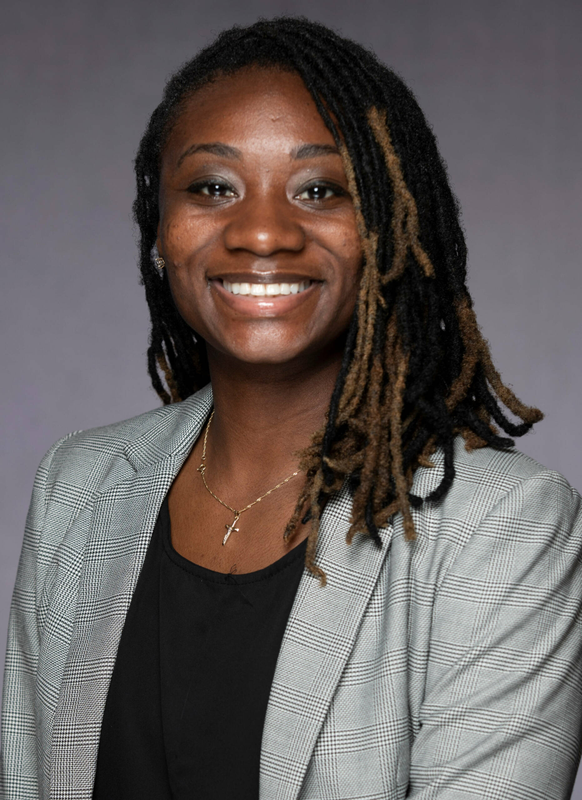 After spending two seasons as a graduate assistant at Southeast Missouri State, Aisha Foy was named women's basketball's director of recruiting in May 2018 and is in her third season with the program.
Foy works with Kentucky's talented coaching staff to up the Wildcats' worldwide recruiting efforts, including planning and executing materials for all aspects of the recruiting process, organizing on-campus visits and assisting with the execution of on-campus camps.
Foy joined the Kentucky program after spending two seasons as a graduate assistant at Southeast Missouri State in Cape Girardeau, Mo.. With the Redhawks, Foy's primary responsibilities included overseeing team social media, pre- and postgame film, alumni communication, coordinating community service and assisting with student-athlete career planning.
Foy came to SEMO after an impressive playing career at Radford where she was a nominee for NCAA Woman of the Year, was selected Who's Who Among Students in American Colleges and Universities and won the Center for Diversity & Inclusion Established Leader Award. She also received Radford's Senior Leadership Award after serving on the Student-Athlete Advisory Committee Executive Board for three years. Foy also worked on the Student Leadership Conference and volunteered for Big Brother Big Sisters.
On the court, she played in 113 games with 82 starts at Radford averaging 8.5 points per game while shooting over 35 percent from the field and 3-point line. The guard had 209 career assists and gathered 77 steals throughout her career. She fell just 45 points shy of reaching Radford's 1,000-point club. For her efforts, she was All-Big South First Team her senior season, which was cut short due to injury, and was All-Big South Second Team her junior year.
Foy, who was recently chosen to attend the Women's Basketball Coaches Association's "So You Want to be a Coach" program, graduated from Radford in 2016 with a Bachelor's degree in sports administration and minor in business. The native of Virginia Beach, Virginia, completed her Master's degree in sports administration from Southeast Missouri State in May 2018.
Read more