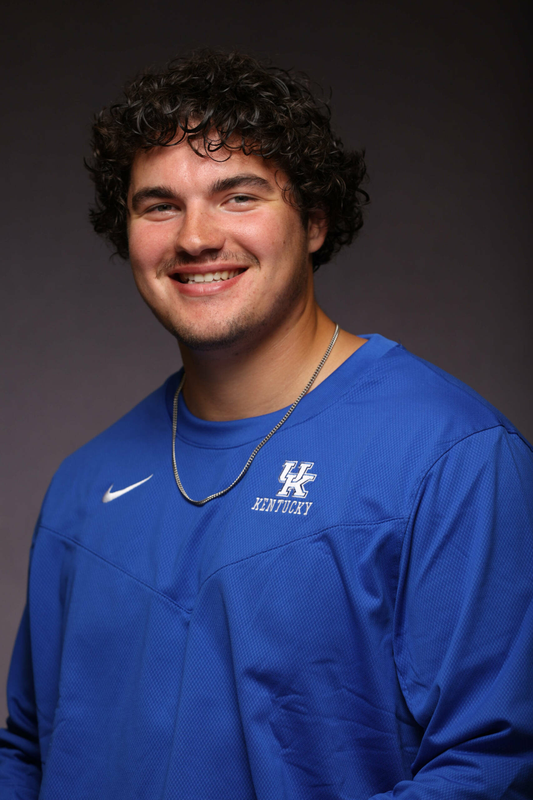 Michael

Browning
position

Throws

class

Senior

Hometown

Hebron, CT

High school

Rham High School
https://www.tfrrs.org/athletes/7482107/Kentucky/Michael_Browning.html 
Academic Accolades 
First-Year SEC Academic Honor Roll – 2020

 

SEC Spring Academic Honor Roll – 2021, 2022

 

CoSIDA Academic-All-District Team – 2021

 

USTFCCCA All-Academic – 2022
2022-23 (Senior)
Indoor
Placed third at the Rod McCravy Memorial with a throw of 64'5.25″/19.64 meters.
Placed fifth at the Vanderbilt Invitational with a throw of 63'3.25″/19.28 meter.
Placed fourth at the Tiger Paw Invite with a season best 65'1.5″/19.85 meters.
Placed ninth at the SEC Championships with a throw of 64'1″/19.53 meters.
2021-22 (Junior) 
Outdoor 
Earned personal best in the hammer throw (197'9"/60.28m) in second place finish at the Kentucky Invitational, becoming eighth all-time for UK in the event

 

Won hammer throw at Oliver Nikoloff Invitational (190'10"/58.16m)

 

Tied hammer throw personal best at SEC Championships

 
Indoor 
Earned a third-place finish in the weight throw at the McCravy (63'5.5"/19.34m)

 

Won the weight throw (65'5.43"/19.95m) at the Cardinal Classic 

 

Won the weight throw at the Jim Green Invitational (63'11.75"/19.50m)

 

Placed second in the weight throw at the Vanderbilt Invitational (62'8″/19.10m)

 

Competed in the weight throw at SEC Championships

 
2020-21 (Sophomore)
Indoor 
Had his personal best in the weight throw at the SEC Championships, 63'4.25"/19.31m, which is eighth in school history

 
Outdoor 
His personal best of 186'0"/56.70m in the hammer throw, done at the Tom Jones Invitational, is eighth in school history

 
2019-20 (Freshman) 
Placed ninth at SEC Indoor Championships in the weight throw with a PB of 59-8.5 (18.20m)

 
Read more