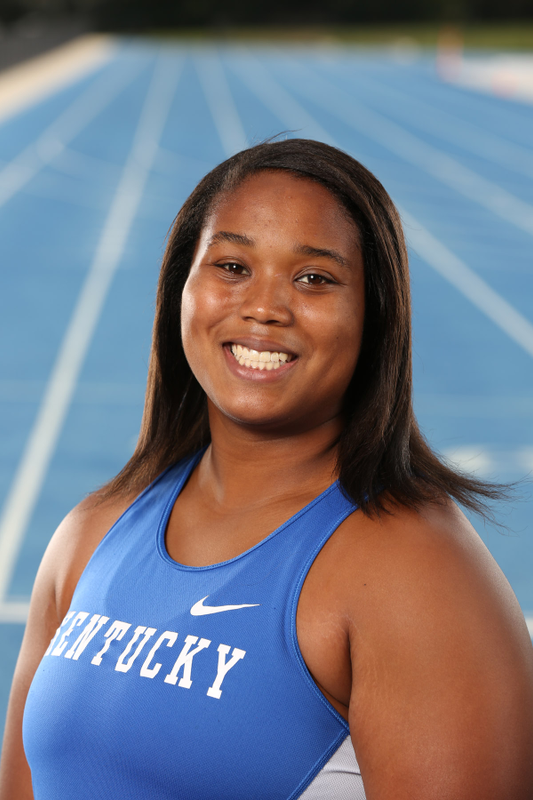 Brandi

Walker
class

Senior

High school

Rancho Bernardo
Collegiate Bests 
HT: 176'11" | WT: 62'1.75″
2015 (Junior)
Indoor  – Weight throw PR – 62'1.75″/18.94m came at the Doc Hale Virginia Tech Elite Meet.
2015 (Sophomore)
Outdoor – Threw a hammer throw PR, 176'11″/53.92m, for fourth place at the UTSA Texas Challenge.
Indoor – Placed 14th in the weight throw at the SEC Indoor Championships … Season-best weight throw 55'1.5″/16.80m came at the Hoosier Open where she finished eighth.
2014 (Freshman)
Outdoor – Placed 13th at the SEC Championships in the weight throw with a mark of 156'11″/47.84M … Season-best hammer throw of 167'3″/50.99M came at the Kentucky Relays … Placed sixth at the Tennessee Challenge.
Prior to UK
An accomplished throws prospect out of the state of California … Owns a discus personal best throw of 35.05m/115 feet and a shot put PR 12.68m/41'6.5″ … Competed at the California State Championships this past season in both the shot put and discus, with a top-10 performance in the shot put … Won the California Palomar League Titles in both the shot put and discus the past two seasons.
Personal
Majoring in animal science, minoring in biology
Read more