UK Athletics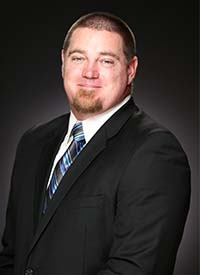 Kentucky Track & Field and Cross Country Head Coach Lonnie Greene announced the addition of Keith McBride assistant coach in Summer 2018. McBride will be working with throwers after he served in the same position on Greene's staff at Purdue for the past six years.
In his first indoor season at UK, he coached Noah Castle to Second Team All-America honors in the shot put, and Micaela Hazlewood claimed SEC silver in the women's shot put.
"It is exciting that Keith has decided to join our staff here at Kentucky," Greene said. "He is one of the best throws coaches in the country and he has a keen sense and eye for identifying and developing talent.  His work ethic when it comes to the throws is second to none, and I have no doubt that he can and will take our throws to new heights in the Southeastern Conference and at the NCAA level.
"I want to be among the first to welcome Keith and his wife Cheyenne and his three children to the University of Kentucky."
McBride was throws coach at Purdue from the 2011-12 season, having been retained when Greene took over in the 2012-13 season, after he spent the seven years prior at Marshall University.
In seven years working as the throws coach at Purdue, McBride proved himself as one of the elite throws coaches in the nation. In addition to more than coaching athletes to more than 15 All-America honors, multiple Big Ten titles, and he had an athlete compete at every NCAA Championship during his tenure at Purdue.
"I'm humbled and excited that Coach Greene has asked me to join him on his journey at Kentucky," McBride said. "I know Coach Greene to be one of the best coaches in the world, but also as good a person as he is a coach. For those reasons, it's been a no-brainer to serve on his staff. I'm excited to to have the opportunity to work at Kentucky and so proud to serve on Coach Greene's staff."
He coached his athletes to six of the eight biggest awards handed out after each Big Ten track and field championship.
McBride coached Purdue throwers to the women's Big Ten Athlete of the Year (top female athlete in the Big Ten in any sport), the men's outdoor Big Ten Field Athlete of the Year, the men's outdoor Big Ten Field Athlete of the Championships, the women's outdoor Big Ten Field Athlete of the Year, the women's outdoor Big Ten Field Athlete of the Championships, the women's indoor Big Ten Field Athlete of the Year and the women's indoor Big Ten Field Athlete of the Championships.
McBride's throwers broke more than six different school records numerous times. His student-athletes won more than 20 Big Ten Field Athlete of the Week honors. McBride led Boilermaker throwers to more than 22 NCAA East Preliminary Championships qualifying marks during the outdoor seasons. McBride has had at least one Big Ten champion in his group every year since he joined the staff, including one in 2015, two in 2014, one in 2013 and two in 2012.
Micaela Hazlewood has been a perennial Big Ten scorer and NCAA qualifier in the shot put and discus. In 2018, she placed fourth in the B1G discus outdoors, and fourth in the shot put indoors in addition to earning Second Team All-America status in the discus every year from 2016-2018.
Jakob Engel was a Big Ten scorer in the shot put in 2013, and scored in the NCAA indoor shot put earlier that season. He tossed a PB 62'10.5"/19.16m earlier that indoor season.
In 2018, first-year Boilermaker Ashmon Lucas placed sixth for Purdue in the discus at the NCAA Championships and also scored at the Big Ten Championships. His early-season mark of 206'5"/62.91m led the nation at that point and broke the school record (first in school history to surpass 60m).
McBride coached Dani Bunch at Purdue, where she was a multiple-times NCAA scorer; including scoring 10 points between the shot put and weight throw at the 2014 NCAA Indoor Championships. Bunch was named Big Ten Field Athlete of the Year during her career as well. She made the United States World Championships team in 2017, throwing the No. 2 shot put mark in the world 64'5.5"/ at the USATF Championships in Sacramento, and is reigning USATF Indoor Shot Put Champion.
In 2016, McBride coached Chukwuebuka Enekwechi, a junior, to the second-best weight throw mark in NCAA Division I history. Enekwechi threw 80'0.25"/24.39m, which ranked second in the country for the season and set the school record. At the NCAA Championships, Enekwechi broke the then-all-time NCAA Championships weight throw record, when he threw 79'4"/ 24.18m on his final attempt. That mark gave him the lead in the final round, before he ended up finishing third in a historically competitive final.
McBride also coached Enekwechi to be one of the best all-around throwers in the Big Ten. Enekwechi repeated as the Big Ten hammer throw champion, after throwing a school-record 238'9"/ 72.77m. He also finished sixth in the conference at the outdoor Big Ten meet in the shot put. Enekwechi won the silver medal in the shot put and weight throw at the Big Ten Indoor Championships last season, giving him a total of 29 points scored at the meets combined. McBride also coached Enekwechi to the break the Nigerian national hammer throw record.
McBride coached three individuals to NCAA East Preliminary Championships qualifying marks in a total of four events last season, after advancing five individuals to regionals in seven events in 2014. In 2013, six throwers qualified for regionals in seven events, a year after four Boilermakers qualified in McBride's first year on staff.
During his time at Purdue, McBride coached the throws group to a total of 209 points and 20 medals (top three finish) at Big Ten Championships.
While at Marshall, McBride coached three women's school records. Those records came in the indoor and outdoor shot put as well as the javelin. Along with those records, McBride led his student-athletes to numerous top three marks in multiple events.
Prior to his coaching career, McBride was a standout for Purdue from 2001 to 2004.
As a sophomore in 2002, he finished runner-up in the hammer throw at the Big Ten Championships and fifth in the discus, earning him second team All-Big Ten honors. He was also named the team's most improved. In 2003, McBride achieved first team All-American status after placing 12th at the NCAA Championships in the hammer throw. In 2004, McBride was an indoor All-American after finishing runner-up at the NCAA Championships in the 35-pound weight throw. He also achieved first team All-Big Ten status during outdoor season after winning the Big Ten Championship in the hammer throw and was again named the team's most improved. McBride was the team captain that season.
McBride graduated from Purdue in 2004 with a degree in selling and sales management. He also minored in organization and leadership supervision. He is now married to his wife, Cheyenne. They have three children, sons Brogan and Maximus, and a daughter, Eleanora.
Read more