UK Athletics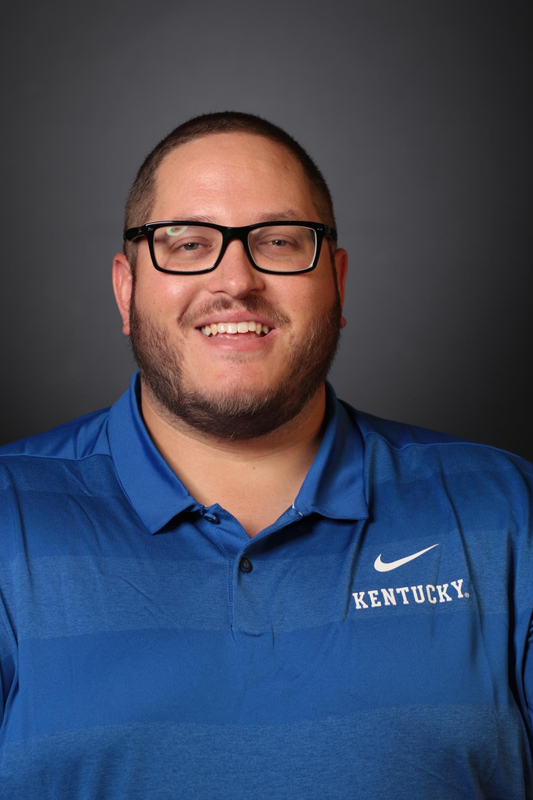 Cory

Thalheimer
title

Director of Operations
Cory Thalheimer joined the Kentucky Track and Field and Cross Country in Summer 2018 after two years serving in the same role on UK Head Coach Lonnie Greene's staff at Purdue.
"Can't say how excited I am to be continuing on this journey with Cory on our staff working for our team," Greene said. "I tell people all the time how good Cory is at his job. He will provide invaluable knowledge on our staff. From making sure our athletes have what they need to compete at the highest level to providing a security blanket that anything our team needs will be taken care of, Cory is the best at what he does and we're lucky to get to work with him on a day-to-day basis."
Before becoming Purdue Director of Operations, Thalheimer served as Operations Associate before being promoted to Supervisor of Operations in July 2016. Thalheimer arrived at Purdue after spending two years as a graduate assistant for Clemson track & field.
"Coach Greene and I have a great working relationship and for that reason I'm so glad to be joining on with him at Kentucky," Thalheimer said. "I want to thank the UK administration as well as the Purdue administration for having given me the opportunity to first start what's been a great ride alongside Coach Greene. We know the mandate at Kentucky is to do everything First Class, and that's how we'll go about setting up the UK program from an operations perspective."
During his time there, the Tigers won two ACC Championships, one indoor and one outdoor. During his Graduate Assistantship at Clemson, he earned a Master's degree in Human Resource Development.
Prior to his time as a GA, Thalheimer, a native of Hopkinton, Massachusetts, spent four years on the Clemson track & field team as a thrower. He finished his undergraduate degree in 2013 with a Bachelor's in Business Management.
Read more