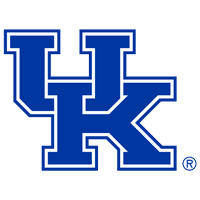 Major – Individual and Family Development
1998-99 – Ranks in UK's top five in the platform and in UK's top ten in the one and three-meter diving events… Finished ninth in the platform, 12th on one-meter, and 13th on three-meter at the NCAA Zone "B" Diving Championships… Finished sixth on one-meter and platform and 10th on three-meter and the SEC Championships… Finished seventh on three-meter and eighth on one-meter at the All-American Diving Invitational… Won platform against Alabama and captured the top spot in the Kentucky/Indiana Diving Invitational.
1997-98 – Finished third in platform, sixth in three-meter and a team-high third in one-meter at Georgia Diving Invitational… At Indiana Diving Invitational, came in fourth in three-meter and third in platform… Finished 15th in one-meter, 14th in three-meter and fourth in platform at SEC Championships.
Pre-College – Earned high school All-America status as a freshman and senior… Honorable mention All-American as a sophomore… Two-time state champion on one-meter… Won team's Most Inspirational award as a freshman, sophomore and senior… Finished fourth on one-meter, seventh on three-meter and eighth on platform at 1993 Junior Nationals… Finished 17th on the platform at the 1995 and 1997 Senior Indoor Nationals… Attended Kent View Christian High School… Was a member of the Pacific N.W. Diving Club under coaches Jim and Patti Southerland.
Best Scores – 1-meter (dual meet) – 246.22; 1-meter (championship) – 366.00; 3-meter (dual meet) – 246.75; 3-meter (championship) – 441.25; Platform – 572.51.
Read more