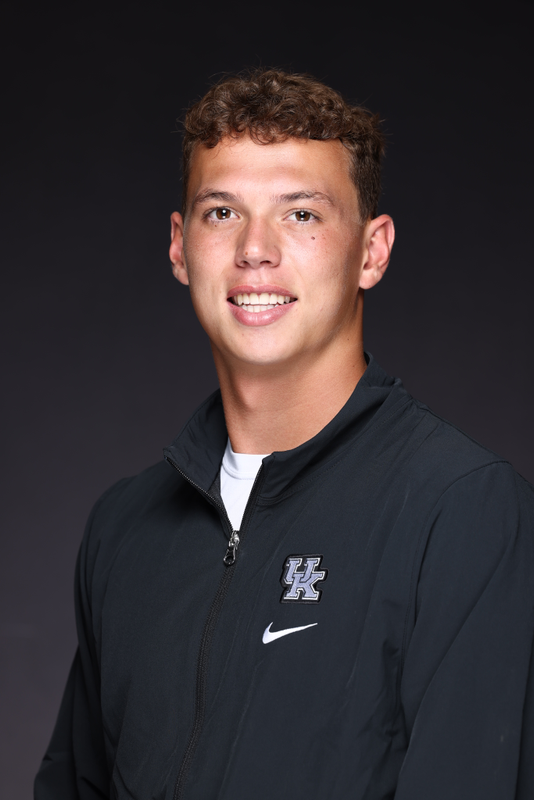 Ryan

Merani
position

Freestyle/Butterfly/IM

class

Sophomore

Hometown

Lutherville Timonium, Md.

High school

Dulaney High School
Top Times (SCY):
200 Free: 1:36.96 (Tennessee Invitational, 11/16/23)
200 Back: 1:48.64 (Ohio State Invitational, 11/19/22)
200 Fly: 1:42.91 (2023 SEC Championships, 2/17/23)
200 IM: 1:45.38 (Tennessee Invitational, 11/15/23)
400 IM: 3:42.19 (2023 SEC Championships, 2/16/23)
Top Times (LCM):
200 Free: 1:51.46 (Southern Senior Zone Championships, 07/27/23)
200 Back: 2:02.89 (Southern Senior Zone Championships, 07/26/23)
200 Fly: 1:58.51 (Phillips 66 USA National Championships – 06/27/23)
200 IM: 2:01.72 (Phillips 66 USA National Championships – 07/01/23)
400 IM: 4:21.12 (Phillips 66 USA National Championships – 06/29/23)
Career Notes: 
In the Record Book: 
No. 1 in 200m IM (2023) and 400m IM (2023)
No. 1 in the 400 IM (2023)
No. 4 in the 200 Fly (2023)
No. 6 in the 200 IM (2023)
2022-23 (Freshman): Qualified for the NCAA Championships, swimming in three events … Finished 34th in the 400 IM (3:48.53), 38th in the 200 fly (1:44.82) and 55th in the 200 IM (1:46.75) … Was a key contributor at the SEC Championships, placing inside the top-10 in both the 200 fly and 400 IM … Was 9th in the 400 IM with a school record time of 3:42.19 and 10th in the 200 fly (1:42.91) … Made it back for a total of four finals at the Ohio State Invitational where his best finish was 14th in the 200 fly (1:47.74) … Totaled six top-three placements during the dual meet season including a first in the 200 fly at Cincinnati (1:47.47) … Named SEC Freshman of the Week on Jan. 31… Won Most Improved Swimmer Award at team banquet… SEC First-Year Academic Honor Roll.
Prior to UK: Six-time Maryland State Champion. Top-time in the 400-yard IM is 3:50.72. Has a personal best of 1:46.98 in the 200-yard butterfly. Swam a 1:48.18 in the 200-yard IM.
Read more