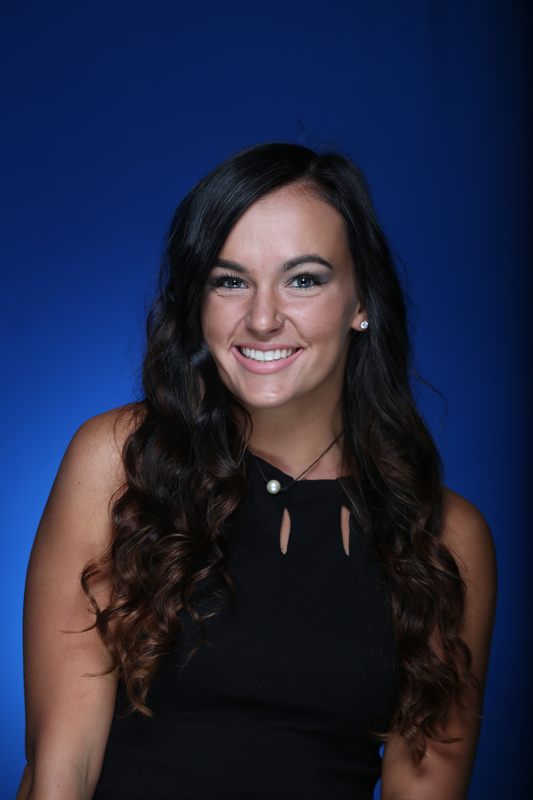 Maddie

Gordon
class

Sophomore

Hometown

Greenwood, Ind.

High school

Center Grove HS
Top Scores:
1- meter:  269.15 (2016 SEC Championships, 02/18/16)
3-meter:  267.53 (UK at OSU, 01/29/16)
Platform:  185.05 (2016 SEC Championships, 02/20/16)
 
2016 SEC First-Year Academic Honor Roll
2017 SEC Winter Academic Honor Roll
 
2016-17 (Sophomore): Redshirted, did not compete due to injury.
 
2015-16 (Freshman): Scored in both the 1-meter and 3-meter dives at the SEC Championships … Posted a personal record of 269.15 points in the 3-meter to place 22nd and scored 245.45 points in the 1-meter dive for a 20th-place finish at the conference meet … Finished fourth on the 1-meter springboard three times, at Arkansas, vs. Texas A&M and at Louisville, with her personal best of 264.98 points coming against the Cardinals … Finished 30th at the SEC Championships on tower with 185.05 points.
 
Prior to UK: Dove under club coach Sean McCarthy … Was an all-state honoree during her junior year …Broke the Center Grove school record for both 6 and 11 dives …Broke the county and sectional records for 11 dives … Plans on majoring in psychology.
Read more