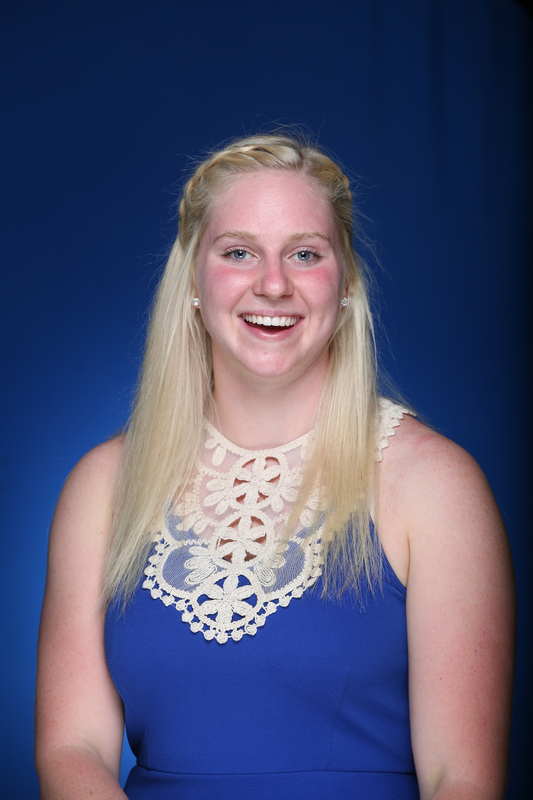 Kierston

Farley-Sepe
class

Sophomore

Hometown

Hales Corners, Wis.

High school

Fenwick High School
Top Times:
200 Individual Medley: 1:59.11 (2017 SEC Championships, 02/15/17)
400 Individual Medley: 4:12.74 (2017 SEC Championships, 02/16/17)
100 Butterfly: 54.34 (Ohio State Invitational, 11/19/16)
200 Butterfly: 1:57.35 (2017 SEC Championships, 02/17/17)
LCM:
100 Fly: 1:02.91 (TYR Pro Series Columbus, 07/06/18)
200 Fly: 2:19.52 (TYR Pro Series Columbus, 07/08/18)
400 IM: 5:00.97 (TYR Pro Series Columbus, 07/0718)
 
2017-18 (Sophomore): Competed for the Wildcats in both the 200 fly and 200 IM at the SEC Championships … Finished 31st in the 200 fly at the conference meet in 2:00.24 … Posted season-best times in the 200 fly (1:59.71) and 200 IM (2:00.67) at the Ohio State Last Chance meet … Named to SEC Winter Academic Honor Roll.
2016-17 (Freshman): Scored for the Wildcats in three separate events at the SEC Championships … Her top finish at the conference meet came in the 200 fly, placing 17th with a PR 1:57.35 … Also made the C Final in the 200 IM (20th, 1:59.11) and 400 IM (19th, 4:12.74) … Recipient of the Team Spirit Award at the team's end of year banquet.
Prior to UK: WIAA State Champion in the 200 IM in 2014 … National Public School record-holder in the 400 free relay in which she anchored … Multiple records held in Wisconsin … Back-to-back Wisconsin club state champion in the 200 IM and the 100 free with the Southwest Aquatic Team … A four-time scholastic All-American … Member of the National Honor Society and the Waukesha Rotary … Major is undecided.
Read more