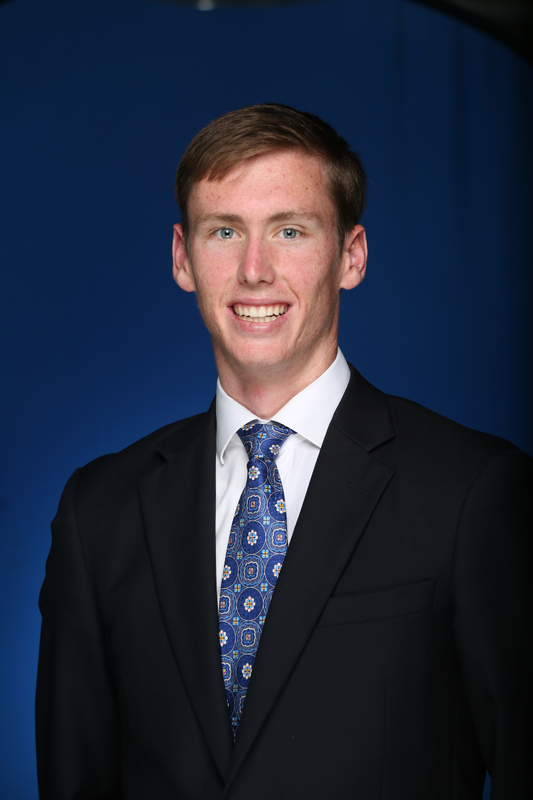 Andrew

Aviotti
class

Senior

Hometown

Escondido, Calif.

High school

San Pasqual High School
Top Times:
500 Freestyle:  4:21.47 (2016 SEC Championships, 02/17/16)
400 Individual Medley: 3:54.83 (2017 SEC Championships, 02/16/17)
1650 Freestyle: 14:58.50 (Ohio State Invitational, 11/20/16)
200 Butterfly:  1:46.62 (SEC Championships, 02/17/15)
 
LCM
400 Free: 3:59.32 (2014 NC GSA Speedo Championship Series, 07/17/14)
800 Free: 8:20.19 (2014 Summer Nationals, 08/06/14)
1500 Free: 15:30.01 (2014 Summer Nationals, 08/06/14)
200 Fly: 2:03.65 (2014 NC GSA Speedo Championship Series, 07/17/14)
 
2016, 2017 SEC Winter Academic Honor Roll
2016 SEC Community Service Team
2016 US Olympic Trials Qualifier
 
2016-17 (Senior): Won the 1650 free at the Ohio State Invitational in 14:58.50, setting a school record as the first Wildcat to swim the race in under 15 minutes … Scored in the 1650 at the SEC Championships, finishing 12th with a time of 15:03.11 … Set a PR in the 400 IM at the conference meet, going 3:54.83 to finish 29th overall … His 3:54.83 mark in the 400 IM ranks eighth in the UK record books … Had a season-best time at the Ohio State Invitational in the 500 free, posting a 4:24.85 for fifth place … Finished in the top three in the 1000 free in every outing throughout the dual season … Named to the SEC Winter Academic Honor Roll.
 
2015-16 (Junior): Scored at the SEC Championships in both the 500 and 1650 free … Posted a personal record and NCAA B cut in the 500 free to finish 16th in 4:24.05, with a prelims time of 4:21.47 that ranks tied for the eighth-fastest in program history … Touched in eighth in the mile, just over half a second off his school record in 15:00.96 … Also swam a 1:47.75 in the 200 fly to place 27th with a B cut … Swam a B cut in each of his 1650 free outings, including a non-tapered win at the LSU/Virginia Tech Tri …Posted four wins in the 1000 free during the regular season and four top-four finishes in the 500 free … Named to the SEC Community Service Team and the SEC Winter Academic Honor Roll … Qualified to the 2016 US Olympic Trials in the 1500 free.
 
2014-15 (Sophomore):  Broke the school record in the 1650 free after finishing ninth at the 2015 SEC Championships in 15:00.35 … Also placed 20th in the 500 free in 4:22.90 and 23rd in the 200 fly in 1:46.62, which are both personal bests … His time in the 500 free ranks ninth on UK's all-time list while his 200 fly mark is good for eighth in Kentucky laurels … Shaved a second off his time in the 200 free, clocking in at 1:41.39 at the Ohio State Invitational … Had the fastest 1000 free time of the team during the regular season, with a personal best of 9:12.33 against Louisville.
 
2013-14 (Freshman): Competed in three events at the SEC Championships and finished with personal-best times in the 500 freestyle (4:26.44), 1650 freestyle (15:10.63), and 200 butterfly (1:47.31) … Won the 1650 freestyle vs. Cincinnati (15:44.69) … Won the 1650 freestyle vs. Missouri and Southern Illinois with a personal best 15:43.66 … Notched a personal best at the Ohio State Invitational with a 1:42.14 in the 200 meter freestyle.
Read more