UK Athletics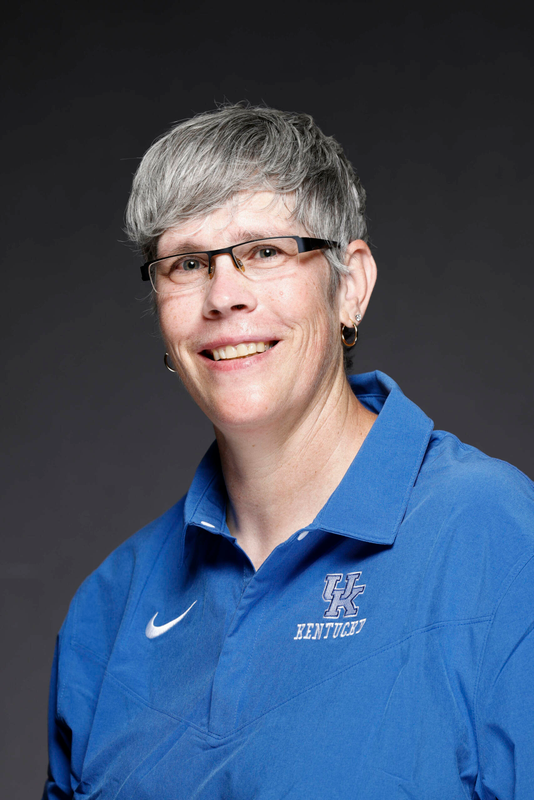 Robin

Boughey
title

Associate Coach of Swim & Dive Performance
Robin Boughey became the latest addition to the Kentucky swimming & diving coaching staff on Monday, Aug. 14, as head coach Bret Lundgaard announced that his former Princeton assistant will be making the move with him to Lexington.
"Having worked with Robin so closely the last six years, I couldn't be more excited to see her flourish in this environment," Lundgaard said. "She is a Swiss Army knife of a swim coach and represents mastery of so many critical areas for elite swimming development. Her background as a physiotherapist, massage therapist and strength and conditioning coach will help facilitate opportunities for our student-athletes to athletically evolve and stay healthy. She is a fantastic swim coach who has a knack for understanding human movement and translating that into technical competitive advantages. Her influence was obvious in Princeton's sprints and relays, and I have no doubt she'll help our Wildcats fly."
Boughey spent the last six seasons at Princeton as an assistant coach and director of sport performance with the women's swimming & diving team. She was a part of Princeton's Ivy league championship teams in 2019-20 and 2022-23. This past season, the Tigers broke eight school records, two Ivy League records and won 12 of 20 events at the Ivy Championships.
Prior to Princeton, Boughey spent 15 years in Knoxville, Tenn., working as a Sports Therapist/Consultant at the University of Tennessee while also running her own sports therapy and fitness business in the city. At Tennessee, Boughey worked not only with swimming & diving, but also football, basketball, soccer, softball, rowing, tennis, volleyball and track & field. Her primary role was with the swimming & diving team, where she worked with multiple Olympians, World & American record holders as well as NCAA and SEC Champions. Notable names which Boughey has coached include two-time Olympic silver-medalist Christine Magnuson, Olympic gold medalist, Davis Tarwater, World Championship gold medalist, Molly Hannis, and former World/American record holder, Kate Zeigler.
Boughey was a high school All-American and swam collegiately at Ithaca College.
"I am very grateful for the opportunity to continue to get to work with Bret," Boughey said. "His passion for the sport and the value he places on human connection and growth is inspiring. I can't wait to get to work with this fantastic group of student-athletes and staff and help actualize Bret's vision for the program."
Read more