UK Athletics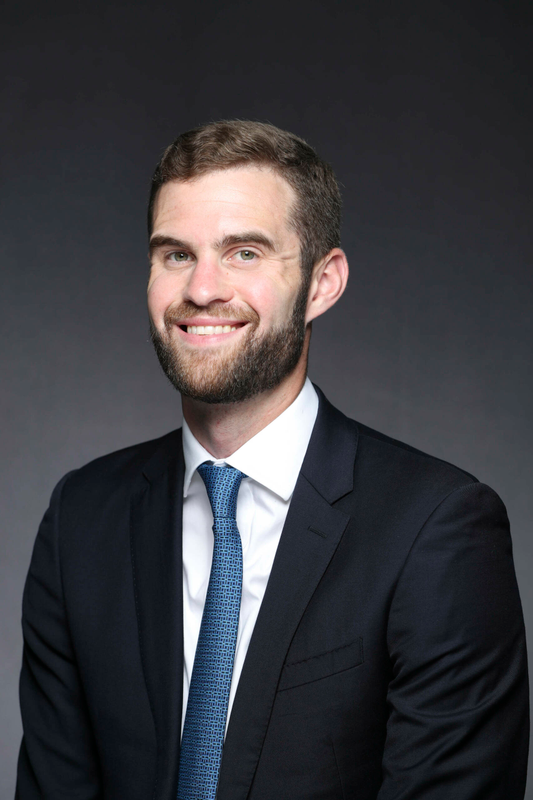 A former University of Kentucky swimmer and team captain, the 2021-22 season will mark Maclin Simpson's third year on staff with the program. He was promoted to an associate head coach in July 2021 after serving as an assistant coach from 2019-21.
The 2020-21 season was one of the history books, as the UK women won their first-ever SEC Championship title with a program-record 1,124 points. The Wildcats collected 12 medals while the 800 free relay gave UK the first SEC relay title since 2007. Ten women also landed on All-SEC teams, including five on the First-Team.
A school-record 14 UK women were invited to the 2021 NCAA Championships, besting the previous record of 10 and tying for the third-most swimmers invited that season. Those 14 Wildcats combined for 35 entries total, which is also a school record. UK finished 11th with 152 points at NCAAs, marking their best team finish in school history as well as the most points scored, and also their fourth-straight year in the top-15. Kentucky collected 23 All-America honors – eight First Team and 15 Honorable Mention – yet another school record.
The men's team also saw success during the 2020-21 campaign. The UK men finished seventh at the 2021 SEC Championships with 759 points, the highest score in program history. Two swimmers were invited to compete at the 2021 NCAA Championships, with Zane Rosely becoming the first UK male freshman swimmer since 2013 to earn a bid. Rosely was also named to the All-SEC Freshman Team.
Additionally, nine Wildcat swimmers competed at the 2020 U.S. Olympic Swimming Trials in Omaha, Nebraska, where Sophie Sorenson and Gillian Davey both advanced to the semifinals in the 100-meter/200-meter back and 200-meter breast, respectively.
In his first season in 2019-20, the women's team defeated Indiana for the first time in more than 10 years, with the last time coming in 2007. At the 2020 SEC Championships, the women's team finished in third place for the third time in four years, earning a then-program-high 987.5 points. There, the women's team rallied one gold medal, four silver medals, six bronze medals, and broke three school records. Following the SEC Championships, a then-school-record 10 Kentucky female swimmers earned an invitation to the 2020 NCAA Championships to compete in a combined 23 events, which was also a school record at the time.
The men's team had an outstanding 2019-20 season, too, led by a group of experienced and determined senior swimmers. The men's team finished in seventh place at the 2020 SEC Championships on a then-program-high 724 points. There, the men's team rallied one gold medal, two silver medals, one bronze medal, and broke seven school records at the SEC Championships – four individual school records and three relay school records. Afterward, five Kentucky male swimmers earned an invitation to the 2020 NCAA Championships, the most individual male swimmers the program has qualified for the "big dance" since 2009-10.
Simpson, a Louisville, Ky., native, returns to his alma mater as an assistant coach after four years of professional experience in the sport of swimming. From 2018-19, the former student-athlete lived in Louisville covering swimming as a senior reporter for SwimSwam, the most-read swimming publication in the world. Simpson used his swimming knowledge and communication skills to build strong relationships with coaches, athletes, and swimming organizations to cover the sport at every level, with a focus on college swimming.
Prior to SwimSwam, Simpson lived in Austin, Texas, where he was an associate producer for FloSwimming from 2016-18. There, Simpson created innovative video and written content on a daily basis to assist in the growth of FlowSwimming's brand and the sport of swimming.
During Simpson's three-year stint covering swimming, he collaborated with leaders in the sport to help elevate its popularity through digital-media content. In the process, Simpson developed strong relationships with coaches and athletes at every level, both domestically and internationally.
Prior to his career covering swimming, Simpson served as an assistant coach in 2015 at Highlander Aquatics in Orlando, Fla., helping develop athletes of various levels of experience.
Simpson was a five-year letterwinner at Kentucky, swimming under former head coach Gary Conelly (2009-13) and current head coach Lars Jorgensen (2013-14). A butterfly and IM specialist, he served three seasons as the men's team captain and competed in both butterfly events at the U.S. Olympic Trials in 2012.
Simpson attended St. Xavier High School in Louisville and swam for Lakeside Swim Club. Simpson married his wife, Morgan Simpson, in 2019.
Read more