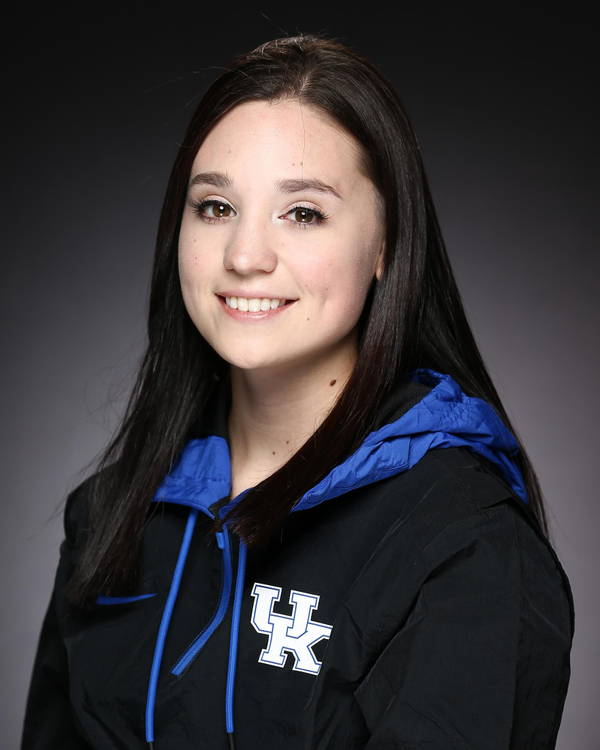 Mary

Tucker
class

Junior

Hometown

Sarasota, Fla.

High school

Sarasota Military Academy
Career Marks: Smallbore (597), Air Rifle (600)
Qualified for the 2020 Tokyo Olympics in both women's air rifle and smallbore.
Won a silver medal in Tokyo in the mixed team air rifle event. 
In March 2021, Tucker won the Air Rifle 10M Gold at the ISSF World Cup. 
Sophomore (2020-21)
NCAA Smallbore Individual National Champion
NCAA Air Rifle Individual National Champion
NCAA Overall Individual National Champion
CRCA Athlete of the Year
CRCA All-American First Team Overall
CRCA All-American First Team Smallbore
CRCA All-American First Team Air Rifle
GARC Athlete of the Year
All-GARC First-Team Combined
All-GARC First-Team Smallbore
All-GARC First-Team Air Rifle
Averaged 592.417 in smallbore, 597.75 in air rifle and aggregate of 1190.167. 
Set career highs in both smallbore and air rifle during the season with a 597 smallbore in the NCAA Qualifier and 600 air rifle in the Kentucky Long Rifle Match.
The 597 smallbore score, tied the NCAA record.
One of three perfect 600 air rifle scores in the NCAA during the year. 
Posted two 1195 aggregate scores during the year, which tied the NCAA record. 
The only shooter in the nation with two 595-plus smallbore.scores. 
Scored 1191 or higher six times during the year while the rest of the NCAA totaled six. 
Freshman (2019-20)
CRCA All-American First Team Overall
Collegiate All-American First Team Combined
Collegiate All-American First Team Smallbore
Collegiate All-American First Team Air Rifle
CRCA Rookie of the Year
CRCA Shooter of the Year
GARC Rookie of the Year
GARC Shooter of the Year
All-GARC First-Team Combined
All-GARC First-Team Smallbore
All-GARC First-Team Air Rifle
Second place in smallbore at GARC Championships
Third place in air rifle at GARC Championships
First place overall at GARC Championships
One of three shooters in the NCAA to post a smallbore score of 593 or above, while she also had the top score in the discipline at 595
One of four in the NCAA to score a 599 or better, earning that score an impressive four times
Earned seven of the nine NCAA aggregate scores of 1190 or above nationally 
Career-best smallbore was 595 vs. Memphis at home
Prior to UK
Won the junior Winter air gun and placed 2nd in the open
Finished third at the 2019 Nationals
Third Place at the Meyton Cup in Austria
Second Place at the H&N Cup in Germany
Finished in first place of the qualifying round at the 2019 ISSF Rio World Cup before ultimately finishing eighth overall in the 10 meter air rifle competition
Personal
Major: Kinesiology
Birthday: July 20
Birthplace: Charlotte, North Carolina
Parent: Jennifer Tucker Mogensen
Siblings: Younger brother, Reece
Notes: Competed in Equestrian in High School

Florida State Reserve Champion Hunters in Equestrian
Florida State Grand Champion Jumpers in Equestrian
Member of the JROTC
Tucker chose Kentucky because … "I loved the coach, the team dynamics, and how supported the athletes are in academics."
Read more