UK Athletics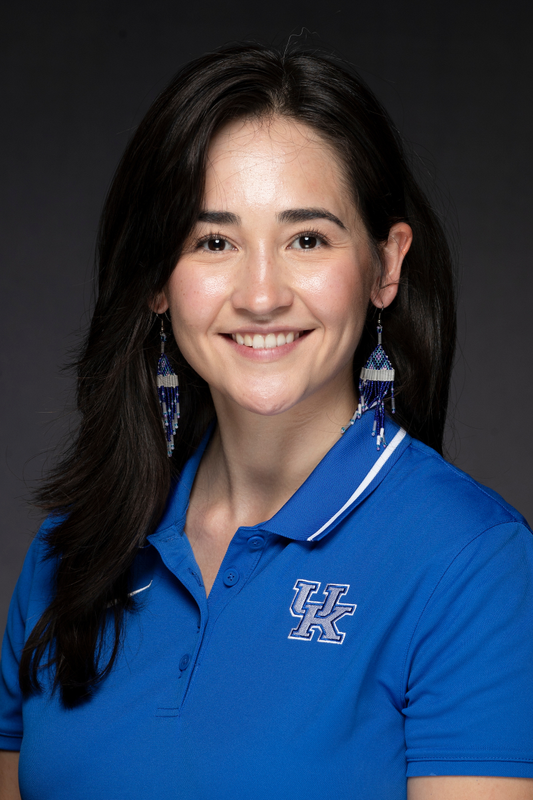 Cathryn Papasodora, who helped Kentucky to the 2018 NCAA National Championship and earned multiple All-America honors during her four-year tenure, returned to her alma mater in 2022-23 and is in her second season as assistant coach of the program.
In her first year in the position, Kentucky put together an accomplished season, winning the regular-season Great America Rifle Conference championships. UK also finished third at the NCAA Championships.
Papasodora was a four-year letterwinner for the Wildcats from 2015-2019, earning multiple All-America honors during her tenure. A member of the 2018 NCAA National Championship team, Mullins credits Papasodora for being one of the culture-changing leaders in his program that has led to UK winning three of the last four national titles.
As a senior in 2018-19, Papasodora averaged 581.625 in smallbore and 589.75 in air rifle for a combined 1169.625 aggregate average. Those marks were good enough to earn her Collegiate Rifle Coaches Association All-America honorable mention combined. She was second-team Collegiate All-American in smallbore and earned Great America Rifle Conference second-team combined and first-team smallbore honors. At the NCAA Championships, she scored a 589 in air rifle and 579 in smallbore, helping UK to a top-five finish.
Papasodora had an All-American junior season for the Wildcats, helping UK to its second national title in program history. Originally from Eagle River, Alaska, Papasodora posted a 578 in smallbore and 588 in air rifle at the championships. She scored a career-best 595 in air rifle during the year and a fired 590 or better in the discipline eight times to earn second-team all-conference accolades. Overall, she ranked third on the team in aggregate average at 1167.87 and fourth in smallbore (578.2) and air rifle (589.67) across all 15 matches.
As a sophomore in 2017, Papasodora earned CRCA All-America honors and ranked second on the team in air rifle average. All four years on campus she was honored as a CRCA Scholastic All-American.
Prior to enrolling at UK, she finished 26th in air rifle at the USA Shooting Junior Olympics in 2015. She was the captain of her high school and junior teams for four years and earned a CMP distinguished badge in just her second year of shooting. Papasodora was a junior Olympic Champion in Alaska as a junior and senior.
Papasodora graduated from the University of Kentucky in 2019 with a bachelor's degree in integrated strategic communication, minoring in art studio and business commerce. She returns to the program after spending several years at the Kentucky Blood Center, working as a Brand Content Specialist and Brand Supervisor.
Read more