UK Athletics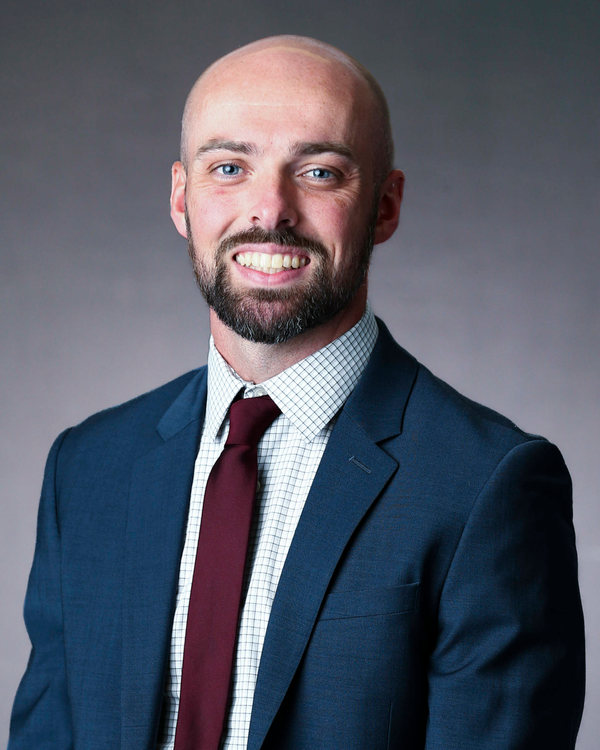 Ryan Zinkhan is in his second season on the University of Kentucky men's soccer staff after joining in February 2022. He was promoted from assistant coach to associate head coach ahead of the 2023 season due to his integral role in the success of the program in 2022.
Zinkhan arrived in Lexington after spending four seasons at Oregon State. He first joined the Beavers' staff in 2018 as an assistant before being promoted to associate head coach in 2020.
During his first year in Corvallis, Zinkhan helped lead Oregon State to an 11-6-3 record in 2018 and an NCAA Tournament showing for the fourth time in program history. The Beavers earned their second NCAA Tournament win in program history and finished second in the Pac-12 standings. Under his guidance, Sofiane Djeffal was honored as the Pac-12 Freshman of the Year.
The 2020 season, which was played in the spring of 2021 due to COVID-19, saw the Beavers make the NCAA Tournament for the fifth time in school history as they finished with a 9-5 record. Additionally, Gloire Amanda became the first player in school history to win the MAC Hermann Trophy as the best men's player in collegiate soccer.
2021 marked the most successful season for the Beavers to date with Zinkhan on staff. Oregon State checked in at No. 1 in the United Soccer Coaches rankings for the first time in program history, also clinching its first-ever outright Pac-12 Championship title. The program capped off the year with a 14-2-4 record and a trip to its first Elite Eight appearance.
Following the successful 2021 season, Zinkhan and the Oregon State coaches were tabbed the Regional Staff of the Year for the Far West region. He also helped produce five MLS SuperDraft picks throughout his four seasons with the Beavers, including two in 2022.
A native of Fredericksburg, Virginia, Zinkhan arrived at Oregon State after spending a year as an assistant women's soccer coach at the University of Mary Washington. He has also held different roles at the Fredericksburg Football Club, including director of coaching for boys.
Zinkhan played collegiately at Virginia where he appeared in 78 career matches for the Cavaliers and earned a starting role in 58 of them. He finished his career with 12 NCAA tournament appearances, including guiding UVA to the national title in 2014 as well as the Final Four in 2013.
Playing as a forward, midfielder and defender, Zinkhan was named to the ACC All-Freshman Team in 2011 after tallying 11 points on four goals and three assists in his rookie campaign. He concluded his time as a Cavalier with 11 career goals, five of which were game-winners.
Zinkhan graduated from Virginia in 2014 with a bachelor's degree in foreign affairs with a minor in history. He was named to the All-ACC Academic Soccer Team three times. Prior to his time in Charlottesville, Zinkhan was a member of the U.S. Academy Select Team from 2009-10 and competed in U17 and U18 national camps.
Read more