UK Athletics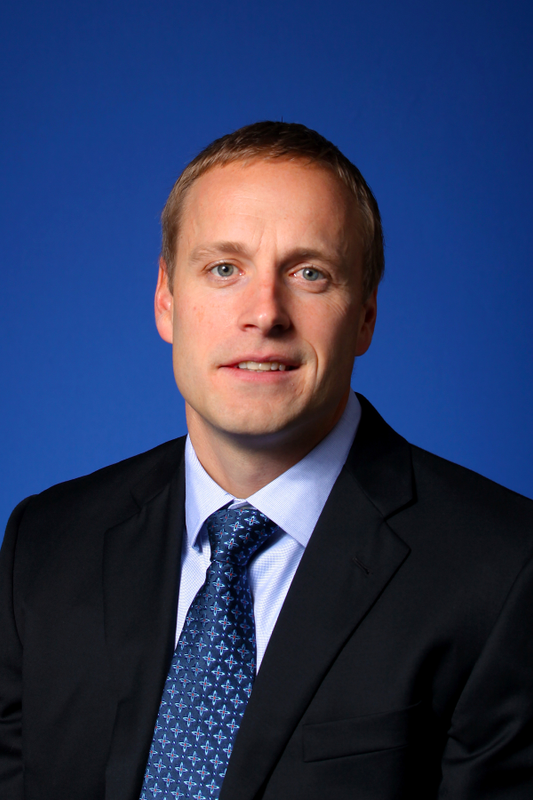 Three-time Conference USA Coach of the Year Johan Cedergren enters his 10th year at the helm of the University of Kentucky men's soccer program during the 2021-22 season.
Kentucky has reached the NCAA Tournament in eight of Cedergren's 10 seasons leading the Wildcats. He was named the C-USA Coach of the Year in 2014, 2015, and 2018 and became the fastest head coach in program history to win 100 career matches at UK on April 10, 2021.
Cedergren's 10th season in Lexington in 2021 was one to remember as he led the Wildcats to their second C-USA Tournament championship title in school history after defeating Florida Atlantic, 2-1, in an overtime thriller. Kentucky then went on to its fourth-ever and second-straight NCAA Championship Sweet 16 appearance.
Kentucky's award haul in 2021 was nothing short of impressive. The Wildcats landed three players on the All-C-USA First Team, one on the Second Team, three on the Third Team, two on the All-Freshman Team, and four on the All-Tournament Team. Goalkeeper Jan Hoffelner was named the C-USA Goalkeeper of the Year and earned the Golden Boot Award, while he joined Luis Grassow and Marcel Meinzer on the USCA All-Region First Team.
Under Cedergren, Hoffelner became the third UK player to ever earn United Soccer Coaches First-Team All-American in 2021. Hoffelner was also a MAC Hermann Trophy semifinalist and concluded the season as the NCAA Division I outright leader in goals-against average (.417), also tied for first with 12 shutouts.
During an extended 2020 season that was played in Spring 2021 due to COVID-19, Cedergren led the Wildcats to their third NCAA Championship Sweet 16 appearance in school history, marking the second such showing in the last three seasons. Between the fall 2020 and spring 2021 semesters, redshirt senior Aimé Mabika was selected with the 26th pick in the first round of the MLS SuperDraft by Inter Miami CF. One week prior, Kalil ElMedkhar signed a two-year contract with FC Dallas after his Homegrown Rights were acquired from the Philadelphia Union.
At the conclusion of the spring, Mabika earned United Soccer Coaches All-Southeast Region honors and six Wildcats received C-USA postseason accolades, including first-team All-C-USA performer and C-USA Co-Midfielder of the Year Marcel Meinzer. Redshirt junior Leon Jones earned All-C-USA First Team and United Soccer Coaches Scholar All-Region distinctions before embarking on his professional career with Dunfermline Athletic FC in his home country of Scotland.
In 2019, Cedergren led Kentucky to an NCAA Tournament victory at home for the second consecutive season with a 2-1 overtime victory over Loyola Chicago. Four Wildcats received United Soccer Coaches All-Southeast Region recognition while seven earned C-USA honors at the end of the season. Mabika was named C-USA Player of the Year and a United Soccer Coaches Scholar All-American.
In 2018, Cedergren led the United Soccer Coaches Southeast Region Staff of the Year as the Wildcats marched to one of the most historic seasons in program history.
The Wildcats' record-setting 2018 saw Cedergren lead UK to winning both the C-USA Regular Season Championship and Tournament Championship, set the school record for wins (19), reach the NCAA Tournament Elite Eight, go 5-1 against top-25 opponents, and welcome multiple 3,000-plus crowds to The Bell, to name a few of the program's incredible accomplishments.
Three Wildcats – JJ Williams (First Team), Enrique Facusse (Second Team), and Mabika (Third Team) – were named All-Americans by the United Soccer Coaches for the 2018 season. Williams was a finalist for the MAC Hermann Trophy, the highest individual award in college soccer, as he went on to sign a Generation Adidas Contract and be a first-round pick of Columbus Crew in the MLS SuperDraft.
As of 2021, Cedergren has coached a Kentucky player selected in the MLS SuperDraft three of the past five years. Alex Bumpus was taken 52nd overall in 2018 by New York City FC and Napo Matoso went 31st in 2017 to the New England Revolution.
In 2016, Cedergren led UK to the program's first NCAA Tournament national top-16 seed, which followed the 2015 C-USA Regular Season Championship. He guided the Wildcats to a second-place league finish during a 2014 season which saw the Wildcats pick up multiple program-changing wins, including one on the road versus the top-ranked reigning NCAA champion Notre Dame.
Cedergren also coached one All-American each season from 2014-2016 as goalkeeper Callum Irving earned the honors in both 2014 and 2015 while Napo Matsoso picked up recognition in 2016.
Becoming just the third head coach in Kentucky men's soccer history, Cedergren arrived in Lexington in December 2011. The 2012 season, his first, saw the Wildcats post one of their best seasons in school annals, as UK hosted the first round of the NCAA Tournament after ending the regular season sporting a top-25 NCAA RPI. In his first 11 months on the job, Cedergren directed the Wildcats to their first NCAA berth since 2003 and its best team GPA in program history.
The Wildcats excelled under Cedergren's aggressive attacking style of play during his inaugural season in 2012. Kentucky's offensive attack was speared by goal-scoring threats Matt Lodge and Tyler Riggs as UK finished with the 10th most points in single-season history, also ranking fourth in corner kicks.
Following the season, Cameron Wilder – an All-C-USA midfielder in 2012 – was drafted in the MLS Supplemental Draft by FC Dallas. Senior midfielder Charley Pettys was also inked to his first professional contract with the Los Angeles Blues in the USL. Senior forward Gabriel Conelian signed with the Portland Timbers of MLS, playing on the U-23 development team.
A native of Sölvesborg, Sweden, Cedergren came to UK after spending five years at Dartmouth as an assistant coach and associate head coach, leading the Big Green to the NCAA Tournament in each season – an impressive feat at an Ivy League program without athletic scholarships and significant academic requirements.
Cedergren helped pace Dartmouth to the Sweet 16 in two of his five years there, including two Ivy League Championships. In total, Cedergren helped lead the Big Green to a 52-30-12 overall record, including a 22-9-3 mark in league play, with consecutive NCAA Tournament appearances from 2007-11. Dartmouth was one of just 10 programs to play in five straight NCAA Tournaments, the eighth-longest streak in the nation, winning the Ivy League title in 2008 and 2011.
Cedergren played collegiately for former Dartmouth and current Penn State Head Coach Jeff Cook at Cincinnati after playing at the highest youth level in Sweden for Kalmar FF, also participating in the national development program. At Cincinnati, Cedergren was a three-year letter-winner and an All-C-USA honoree. A former team captain, he helped lead the Bearcats to its first-ever NCAA Tournament appearance in 1998 and a top-20 ranking at the end of the year.
After concluding his playing career with a business-finance degree, Cedergren attained his master's in business administration from Xavier while also working full time in finance. Before beginning his coaching career, he spent eight years working in business, including time spent with U.S. Bank (2004-07) and the Johnson Investment Counsel (2001-04). He also coached with the Cincinnati Classics Soccer Club.
Cedergren is the proud father of two children, Gavin and Abigail.
Read more