UK Athletics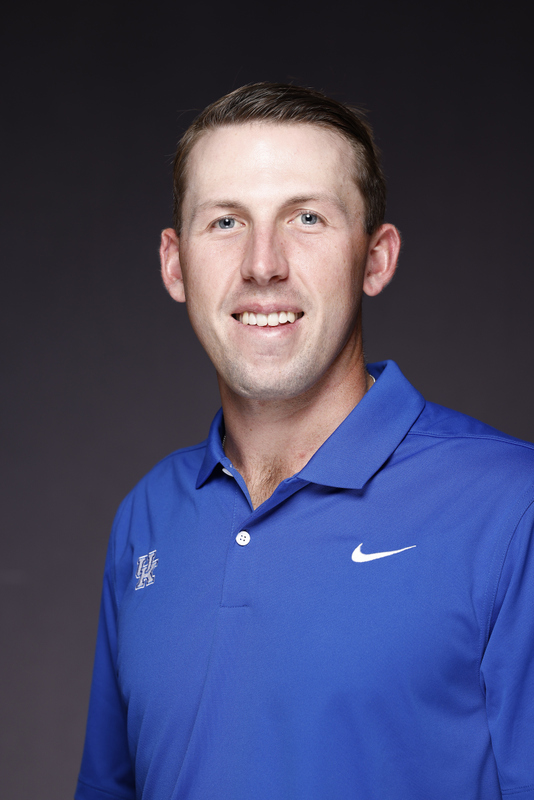 Former Kentucky standout Jacob Cook enters his first season as an assistant coach of the Wildcats in 2023-24. A six-time Academic All-Southeastern Conference selection, Cook spent the 2022-23 season as an assistant coach at Rhodes College.
"We're excited about hiring Jacob as our second assistant coach," Todd said. "He is very well respected from his time here as a Wildcat and will be a great resource for our guys. We're looking forward to adding him to the program."
Cook, who received his bachelor's degree in business administration from Kentucky in 2020 before earning his master's in finance in 2022, returns to Lexington after competing in 32 career tournaments for the Wildcats. After redshirting in the 2016-17 season, Cook played in 13 tournaments over the next three seasons but really came on in the 2020-21 season, when he started all nine events, posting a 73.26 scoring average with 10 par-or-better rounds. Then in his graduate season, he started all 10 events, ranking second on the team with a 71.80 scoring average. He led the Wildcats with five top-10 finishes and six in the top-20.
Cook also excelled off the course, where he was an Academic All-SEC selection each season. He was a 2019-20 Early Wave Srixon/Cleveland Golf All-America Scholar and a record four-time SEC Community Service team honoree.
"I couldn't be more excited to join Coach Todd and Coach McDaniel in developing Kentucky golf into an elite program," Cook said. "They both are outstanding men with resumes that speak for themselves. This is a dream opportunity for me and I can't wait to help this program reach its full potential."
A native of Frankfort, Kentucky, Cook was a two-time Central Kentucky Golf Conference Player of the Year and all-state selection at Franklin County High School. He was Lexington City champion in 2020 and 2021 and a 2021 U.S. Amateur participant.
Read more