UK Athletics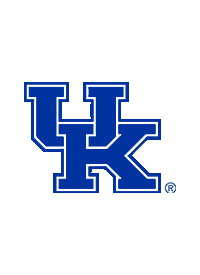 Longtime NBA assistant coach John Welch joined the Kentucky men's basketball staff in May 2023
Welch has served as an assistant coach in the NBA for nearly 20 years and spent almost 10 years on a collegiate staff prior to moving into the professional ranks. He has worked under notable coaches such as Doc Rivers, George Karl, Jason Kidd, Hubie Brown and Jerry Tarkanian.
He will be tasked as serving as a vital part of Calipari's offensive strategy, while being a primary contributor to UK's scouting and game-planning. Furthermore, Welch will be integral in the development and implementation of all individual on-court player training. This will include individual workouts and film sessions to improve skills, decision making and efficiency.
In his last NBA role, he was a part of the Los Angeles Clippers staff that advanced to the playoffs twice, including moving on to the Western Conference semifinals in 2020.
Prior to his stop in Los Angeles, he spent time with the Sacramento Kings (2015-16), where he coached former UK stars Cousins, Willie Cauley-Stein and Rajon Rondo. He was also a part of staffs with the Brooklyn Nets (2013-15), Denver Nuggets (2005-13) and Memphis Grizzlies (2002-05).
While in Brooklyn, the Nets made consecutive playoff appearances. Under Karl in Denver, the Nuggets reached eight consecutive playoff appearances, including advancing to the 2009 Western Conference Finals and claiming three first-place finishes in the Northwest Division.
During his tenure in the NBA, Welch was a part of a staff that advanced to the NBA Playoffs 15 times, including a stretch of 12 consecutive seasons.
Welch spent seven years as an assistant to Tarkanian at Fresno State before moving to the NBA in 2002. He began his coaching career as a graduate assistant at UNLV and was a part of the staff when the Rebels advanced to the Final Four in 1987. During the summers while working his grad position, he spent time playing professional basketball in New Zealand. He was tabbed a New Zealand National Basketball League All-Star Five and was the league's most outstanding guard in 1988.
He then served as an assistant under Seth Greenberg at Long Beach State and helped the 49ers to an NCAA Tournament appearance in 1995 before rejoining Tarkanian at Fresno State.
Welch began his collegiate playing career at Nevada before concluding it at UNLV where he was a part of a squad that went 33-5.
Welch is married to his wife, Jean. The couple has two children, a son, Riley, who was a two-year letterwinner for the Wildcats and just concluded a stint as a grad assistant on Calipari's staff in 2022-23. Welch and his wife also have a daughter, Haley, who works for the U.S. Environmental Protection Agency.
Read more