UK Athletics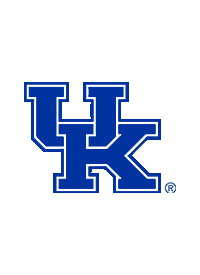 Veteran coach Chuck Martin was added to the Kentucky men's basketball staff as assistant coach and recruiting coordinator in July 2023.
Martin adds more than 20 years of collegiate coaching experience to the Wildcats' staff, most recently serving as an assistant this past season on Dana Altman's staff at Oregon, where he worked with All-Pac-12 First Team pick N'Faly Dante. Prior to Oregon, Martin spent five seasons on staff at South Carolina, serving as assistant coach for four season and another as associate head coach. With the Gamecocks, Martin helped develop 2018 Southeastern Conference Co-Defensive Player of the Year and All-SEC First Team selection Chris Silva along with 2019 SEC Sixth Man of the Year Hassani Gravett.
Martin will be tasked with providing strategies to help advance the program while offering additional counsel on all aspects of the program including recruiting, scouting, player development and special projects as assigned by the head coach. As recruiting coordinator, he will independently manage official and unofficial visits and be responsible for all recruiting strategy for the program.
From 2014-17, Martin, who has been named one of the 50 most impactful high major assistants, was an assistant at Indiana, where he helped the Hoosiers to two NCAA Tournament selections and a Big Ten championship in 2016. Prior to his time in Bloomington, Martin spent a year as a scout with the Oklahoma City Thunder after he was head coach at Marist from 2008-13 and an assistant on Calipari's staff at Memphis from 2006-08. While serving under Calipari at Memphis, the Tigers went 71-6, reaching the 2008 NCAA Championship game and having three players, including first overall pick Derrick Rose, selected in the 2008 NBA Draft.
Martin also had prior stops as an assistant coach at St. John's (2004-06), Drexel (2001-04), UMass (2000-01) and Manhattan (1999-2000). At both Drexel and UMass, Martin served under current Kentucky associate to the head coach James "Bruiser" Flint.
Martin, who grew up in Bronx, New York, graduated from Monmouth with a bachelor's degree in communications. He and his wife, Lee, are the parents of daughter Ashley-Monet and sons Jordan and Justin.
Read more