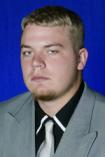 22
Jared

Lorenzen
height

6-4

Weight

260

class

Senior

High school

Highlands
Semifinalist for the Davey O'Brien National Quarterback Award (2000, 2002)
All-Southeastern Conference (second team) by SEC Coaches, The Associated Press (2002)
SEC Offensive Player of the Week for the Texas-El Paso game by the SEC Office (2002)
SEC Player of the Week for the Texas-El Paso game by CollegeFootballNews.com (2002)
National Player of the Week for the Vanderbilt game by ESPN.com (2001)
All-Southeastern Conference (first team) by CollegeFootballNews.com (2000)
SEC Co-Freshman of the Year by the Knoxville News-Sentinel (2000)
SEC Player of the Week for the Louisville game by USA Today (2000)
Three-year starter at quarterback … With the change in coaching staff, he is mastering his third different offense during the last four years … Is very enthusiastic about the potential of the new offense and has enjoyed working with new offensive coordinator/quarterbacks coach Ron Hudson … The offense requires a mobile quarterback who is involved with the running game and he looked comfortable in the role during the spring … Showed greatly increased maturity as a field general last season … Guided Kentucky to seven wins, only the fifth time since 1954 that the Wildcats have won seven or more … Maturity also showed in his decisions with the football as he threw 24 touchdowns against only five interceptions and also set a school record for most consecutive passes without an interception … His size and strength make him hard to sack … Has notable quickness for a player his size, which helps him scramble for yardage … Could set numerous Southeastern Conference and school records in the coming season … Already holds six NCAA records, two league records and seven school records (see list at end of bio) … Has broken Tim Couch's school record for total offense in a career … His career interception ratio of 2.80 percent is the third-lowest in SEC history (min. 600 attempts) … Was 13 pounds, three ounces at birth … Has been a quarterback since beginning to play organized football at age five … His mother had to bring his birth certificate to pee-wee league games in order to prove his age … Has played in 31 games, starting 29.
2002 (Junior): Started every game … Earned second-team All-SEC accolades … Semifinalist for the Davey O'Brien National Quarterback Award … Completed 183 of 327 passes, 56 percent, for 2,267 yards … Had 24 touchdowns and threw only five interceptions … Finished the season with an interception ratio of 1.53 percent, the second-lowest in SEC history (min. 300 attempts) … Threw 152 passes without an interception, the longest streak in school history and the eighth-longest streak in SEC annals … Went 10 of 17 for 211 yards and five touchdowns against Texas-El Paso in just over two quarters of action … Was chosen SEC Player of the Week by CollegeFootballNews.com and SEC Offensive Player of the Week by the league office for that game … Completed 22 of 31 passes for a season-high 305 yards and three touchdowns against Middle Tennessee … Threw for 210 yards and four touchdowns against LSU … Team captain along with seniors Ronnie Riley and Glenn Pakulak.
2001: Struggled in the season opener, lost his starting job, then regained the regular role in mid-season … Earned a second chance to start when he came off the bench and almost led UK to a comeback victory over eventual SEC champion Louisiana State … Returned to the starting lineup with a vengeance against Georgia … Threw for 377 yards and three TDs against the Bulldogs, also rushing for 61 yards and another score … Earned National Player of the Week accolades from ESPN.com when he passed for 453 yards and six touchdowns at Vanderbilt … Followed that game by throwing for 406 yards and four TDs against Tennessee, also running for 52 yards and another score … Over the last five games of the season, he threw for 17 touchdowns against only six interceptions, averaging 376 passing yards and 391.8 yards total offense during that span.
2000 (Redshirt Freshman): SEC Co-Freshman of the Year as picked by the Knoxville News-Sentinel … Named first-team All-SEC by CollegeFootballNews.com … Completed 321 of 559 passes for 3,687 yards and 19 touchdowns … Also rushed for a net of 140 yards, even with sack yardage deducted, and five TDs … Had 3,827 yards total offense … Second in the nation in completions per game, passing yardage, and total offense … Broke six NCAA single-season records for freshmen … The freshman season records included total offensive yardage, passing yardage, completions, attempts, total offensive plays, and total offensive plays per game (see below) … Led the SEC in total offense and passing yardage … Threw for at least 300 yards in eight games … Named the SEC Player of the Week by USA Today following his performance in the season opener at Louisville … Broke two single-game school records against Georgia with 528 passing yards and 525 yards total offense … The 528 passing yards is second in SEC history and the most ever in an SEC vs. SEC game … The 525 yards total offense is third in league history.
1999 (Freshman): Redshirted.
High School: Ranked as one of the nation's top quarterback prospects … As a senior, he completed 169 of 270 passes, 62.6 percent, for 3,392 yards and 45 touchdowns … Rushed for 904 yards, averaging 8.4 per carry, with 15 touchdowns … Led Highlands HS of Ft. Thomas, Ky., to the Class AAA state championship with a spotless 15-0 record … Directed one of the most prolific offenses in the history of high school football … Highlands scored 801 points, sixth in national history, and rolled up 493.2 yards per game, third in the national record book … Named to the PrepStar, SuperPrep, and Student Sports magazine All-America teams … Top quarterback in the South, according to the Orlando Sentinel … Voted "Mr. Football" in the state of Kentucky and was the fourth consecutive "Mr. Football" to sign with the Wildcats, following Tim Couch (1995), Derek Homer (1996), and Dennis Johnson (1997) … Received the Frank Camp Award and the Roy Kidd Award as the state's top player … Kentucky Player of the Year as chosen by USA Today … First-team all-state by The Associated Press and Louisville Courier-Journal … Chosen for the Lexington Herald-Leader "Class of the Commonwealth" top 22 seniors in the state … Named All-Northern Kentucky, Northern Kentucky offensive player of the year, and honorable-mention all-state as a junior when he completed 144 of 247 passes for 2,759 yards and 37 touchdowns … Career stats include 351 completions in 587 attempts, 59.6 percent, for 6,821 yards and 89 touchdowns … Although a starting quarterback for only two seasons, he still ranks in the top 10 in state history for career passing yardage, touchdown passes, and completion percentage … Was the backup quarterback as a sophomore on Highlands' 1996 state championship team … Teammate of fellow UK signee Derek Smith … Coached by Dale Mueller … Was MVP of the 1999 Northern Kentucky East-West All-Star Game, completing 20 of 35 passes for 443 yards and two TDs; also ran for another TD in leading his team to a 29-13 victory … Also played in the Kentucky-Tennessee High School All-Star Game … Three-year letterman in basketball who helped lead his team to the famed Kentucky "Sweet 16" state tournament all three years … Two-year letterman in baseball … Final choice of schools included Miami (Ohio), Miami (Fla.), and Wisconsin.
Personal: Full name is Jared Raymond Lorenzen … Born 2-14-81 in Covington, Ky. … Son of Joe Lorenzen and Janet Hermes … Major is agricultural education.
The Cats' Cause: Guest speaker at area schools (2000-01) … Celebrity waiter at the Leukemia Luncheon (2001) … Participated in a service event at an adult day care center (2002) … Participated in UK's "Schoolhouse Rock" academic pep rally for fourth- and fifth-graders (2002) … Participated in a fundraiser for the Family Care Center (2003).
Lorenzen Career Statistics
Year Position     G-GS Comp. Att. Int. Pct.  Yds. TD Long2000 Quarterback 11-11  321  559   21  57.4 3,687 19  892001 Quarterback   8-6  167  292    7  57.2 2,179 19  622002 Quarterback 12-12  183  327    5  56.0 2,267 24  72Totals           31-29  671 1,178  33  57.0 8,133 62  89
Year Rush Yds. Avg. TD Long Tot. Plays Tot. Off. Yds. Per Gm.2000 76 140 1.8 5 32 635 3,827 347.92001 54 119 2.2 2 23 346 2,298 287.22002 60 -51 -0.9 0 12 387 2,216 184.7Totals 190 208 1.1 7 32 1,368 8,341 269.1
Lorenzen Game-by-Game Statistics
2000Opponent         Comp. Att. Int. Yds. TDLouisville        22    34   3   322   3South Florida     30    57   1   382   3Indiana           33    48   0   339   2Florida           35    59   2   363   2Ole Miss          17    42   3   192   1South Carolina    34    52   2   304   1Lousiana State    31    55   1   280   0Georgia           39    58   2   528   2Mississippi State 23    53   4   264   1Vanderbilt        33    55   1   385   2Tennessee         24    46   2   328   2Totals           321   559  21 3,687  19
2001Opponent Comp. Att. Int. Yds. TDLouisville 12 31 1 121 0Ball State DNPFlorida DNPMississippi 5 13 0 32 0South Carolina DNPLouisiana State 6 11 0 146 2Georgia 32 54 2 377 3Mississippi State 26 46 2 320 2Vanderbilt 26 37 0 453 6Tennessee 34 53 1 406 4Indiana 26 47 1 324 2Totals 167 292 7 2,179 19
2002Opponent Comp. Att. Int. Yds. TDLouisville 13 27 0 195 1Texas-El Paso 10 17 0 211 5Indiana 19 32 1 183 3Middle Tennessee 22 31 1 305 3Florida 20 32 1 180 2South Carolina 22 37 0 194 1Arkansas 19 31 0 253 2Georgia 13 27 0 208 2Mississippi State 10 22 0 141 1Lousiana State 12 26 0 210 4Vanderbilt 14 23 2 128 0Tennessee 9 23 0 59 0Totals 183 327 5 2,267 24
NCAA Records Held by Jared Lorenzen
Total Offensive Yardage by a Freshman: 3,827 yards in 2000
Passing Yardage by a Freshman: 3,687 in 2000
Pass Completions by a Freshman: 321 in 2000
Pass Attempts by a Freshman: 559 in 2000
Total Offensive Plays by a Freshman: 635 in 2000
Total Offensive Plays Per Game by a Freshman: 57.7 in 2000
SEC Records Held by Jared Lorenzen
Total Offensive Plays in a Season: 635 in 2000
Pass Attempts in a Season: 559 in 2000
School Records Held by Jared Lorenzen
Total Offensive Plays in a Season: 635 in 2000
Total Offensive Plays in a Career: 1,338
Total Offense Yardage in a Game: 525 vs. Georgia, 2000
Total Offensive Yardage in a Career: 8,341
Pass Attempts in a Season: 559 in 2000
Passing Yardage in a Game: 528 vs. Georgia, 2000
Consecutive Passes Without Interception: 152 in 2002
Read more